How to Create a Profile Book for Adoption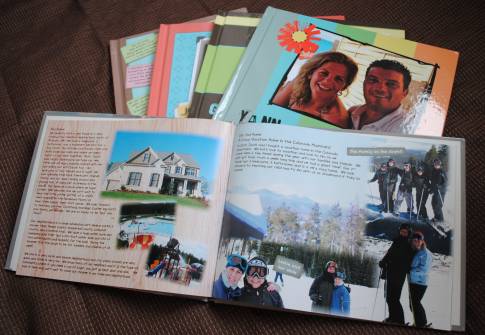 A profile book is a lovely way to show your individuality and create a lasting first impression. It speaks volumes about you and allows birth parents and workers a first glance into your life. Once you have been matched with your adoptive child, your profile book becomes a lasting keepsake to share with your child.
We've provided an outline below about the specifics of completing a profile book. Remember to speak from the heart and be true to who you are. Enjoy the process of re-discovering family memories as you collect your photos to include in your book.
Format:
8 ½ x 11 hardcover or softcover book (no scrapbooks please)
Please provide 2 copies - one with a letter to birth family and one without
The cover should introduce you with a flattering up to date photograph. If you have a child or children already, please include them in the cover photo.
10-15 pages in length, including lots of colour photos with captions
DO NOT include any identifying information such as your last name, address, or work place
Consider the following topics as you put together your book:
Childhood photos (1 or 2)
Ethnic origin (if you are open to adopting a child of a different race or culture than yours, please include a description of how you would be able to embrace, honour and include this child's culture within your family
Religion (if this is important to you)
Education, employment
Wedding photos (1 or 2) Do not include pictures where alcohol is present
Describe your relationship (couples)
If you are single, we recommend that you highlight your supports (extended family, friends, faith community)
Extended family, holidays and special family traditions
Your personality, interests, hobbies and travel
Your home, pets
Spending time with children (identify the children in your photos - nieces, nephews, friends' children, etc. so it is not confusing for the reader as to whether or not these are your children)
Your letter to the birth family can include any information you think a birth parent would want to know about you, such as your reasons for adopting, your views on parenting and open adoption.
Keep in mind that letters and pictures to be exchanged both ways are an expectation. Visits 2-4 times a year on an ongoing basis is typical with adoption as long as there are no safety concerns. If you would like to have the birth mother choose a middle name for the child, or anything special that you would like to honour her with, please include this in your letter.
Your profile book will not be shown to birth family without your knowledge or consent. Others who could see your profile book include:
social workers who are considering placing a child in your home
birth parents and extended family
foster families
older children to be placed for adoption or foster/adopt