Birth Parents
Our Pregnancy Counselor, Connie, specializes in supporting pregnant mothers with their prenatal needs. If you are pregnant and unsure about what to do, she can help with things like:
talking about options with you (parenting, adoption, abortion) and supporting you in your decision
pregnancy and parenting information
help connect you with other community resources
If you choose adoption for your infant or older child, Connie will help you through the adoption process. If you wish, she can continue to be a support to you after the adoption has been completed. This service is free and confidential. Contact Connie at 519-576-0540 ext. 3394 or pregnancycounsellor@facswaterloo.org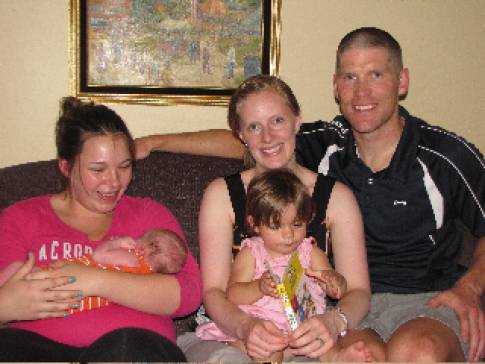 In preparation for adoption, a worker will help you connect with the adoptive family and discuss post-adoption contact. Exchanging information, photos, cards and gifts between you and the adoptive family is often appreciated by both families.
If you are a birth parent wishing to begin contact with your child's adoptive family, call the Adoption Subsidy and Disclosure Worker at 519-576-0540 or email adoptionsubsidy@facswaterloo.org