Welcome to The Family Centre
COVID-19 UPDATE
Hello Partners and Community Members,
The Family Centre is operating with restricted access following Public Health and Provincial measures and protocols put in place to stop the spread of COVID-19.
We continue working to meet the essential services and needs of our clients across our respective projects and programs in a safe and effective manner.
We have limited our hours of operation: Monday to Thursdays 8:30 AM to 8:00 PM and Fridays 9:00 AM to 8:00 PM
The Family Centre can be accessed through the main entrance.
Screening and registration have to be completed at the Reception Desk for every person entering the building, including Partner agencies and their guests.
All individuals are required to wear a mask and maintain a physical distance of 2 meters/6 feet in common areas.
The maximum occupancy of the building and rooms is maintained strictly as per the Public Health Guidelines for COVID-19.
Should you as our In-House Partner agency continue with your operations at the Family Centre, please take all precautionary measures as per the Public Health Agency's guidelines and align your hours/operations with The Family Centre's changed hours.
Please contact the Partner agencies directly to learn about their COVID-19 protocols and their hours of operation.
Visit the Covid-19 Self-Assessment page to monitor for symptoms or have been exposed to a positive case. You will find the information to help you determine how to seek further care.
You can also visit the Community and Cultural Resources of the Region of Waterloofor further information.
Please do not hesitate to contact the Reception at the Family Centre 519-576-0540 ext. 3299 if you have any other question.
SantiagoGrande

Family Centre Manager
t:519-576-0540 x2762

---
MARTIN LUTHER KING JR DAY - JANUARY 17th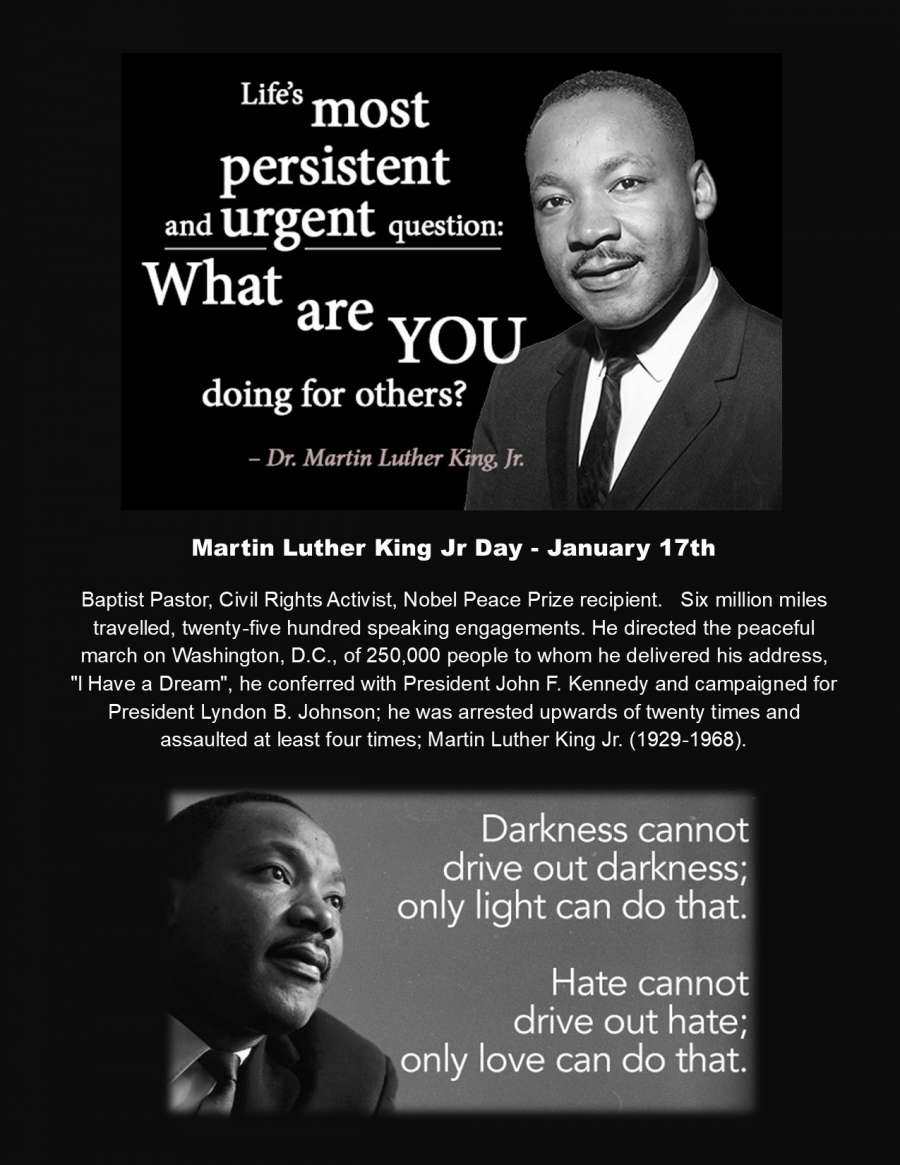 Better Together at The Family Centre
Imagine a place where community groups and organizations work cooperatively to help children and families learn, share, and connect with others. The Family Centre is a very special place that does all that and more. It provides a welcoming, safe environment that focuses on the positive and helps build the strengths, wellness, and resiliency of children, youth, and families in our community.
The Family Centre is a bright and colourful facility owned and operated by Family and Children's Services of the Waterloo Region. The Family Centre works with our community in a number of ways:
Click a menu item to the left to navigate around our website and learn more about how you can connect with The Family Centre!
The Family Centre Operating Hours and Contact Details

Our Story

In 2001, Family and Children's Services of the Waterloo Region joined together with families and community partners to talk about building a united, connected community for children and families where children would be safe, healthy and loved.
This was the beginning of The Family Centre where connections, relationships, and partnerships are made. It's a place where children and families can find the programs and services they need to help them in growth, development, recreation, and educational achievement.
For Family and Children's Services, working closely with community partners helps to develop prevention programming, enhances early identification of families requiring assistance, and provides a better response to the needs of children and youth at risk of harm.
The Family Centre helps children and families:
identify and build on strengths they have
expand the range of services available in making change
seek greater stability and permanence for children and youth with family or alternative caregivers
enhance the future life chances and opportunities for growth, development, recreation, and educational achievement
Our Mission for The Family Centre:
"Strengthening families through a community of collaboration"
Our Vision for The Family Centre:
"Strong families, a healthy community".