Dress Purple Day October 27th 2023
Posted: October 19, 2023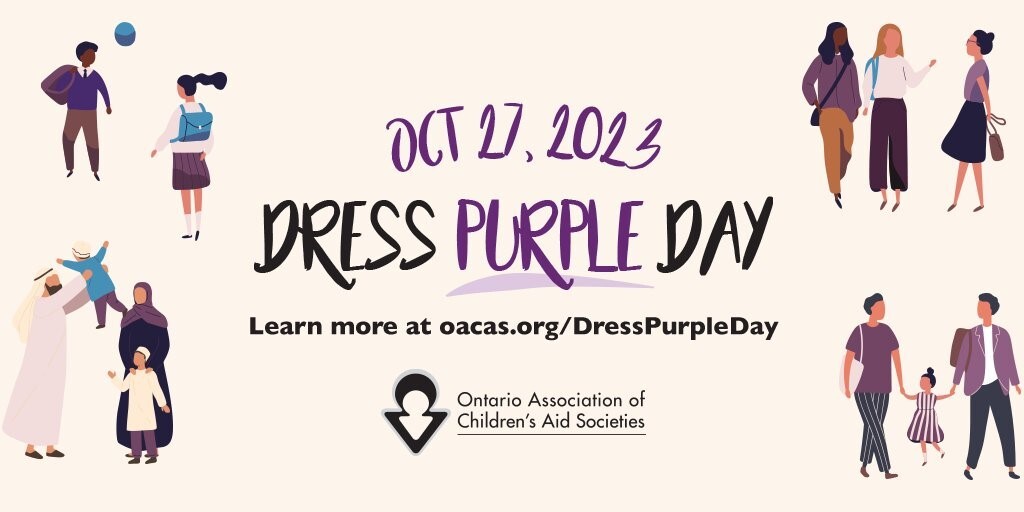 Next Friday, October 27th is Dress Purple Day and we would love your participation! In the 600 wing and here in the executive area there are print outs of the attached sign, and we would love to have as many filled out as possible between now and then.

Please take a sign and print your reason – "I dress purple because…"

Throw on a purple shirt, sweater, hat, full dino costume; whatever works and take a pic or a video.

Send me your picture or video to put out on social media in the days leading up to October 27th (if you're comfortable with that)

Lastly, on October 27th, let's all dress purple and flood social media with messages letting children, youth and families of Waterloo Region know: WE ARE HERE TO HELP!