GOOD GRIEF, Virtual Support Group offered by Bereaved Families of Ontario and Hummingbird Centre for Hope
Good Griefis a six-week peer support group focused on helping teens understand and cope with grief after a death. Facilitated by a Registered Social Worker (MSW) and a peer support volunteer, this virtual group will offer a safe and supportive atmosphere in which teens can work through their feelings and share their experiences with a group of peers.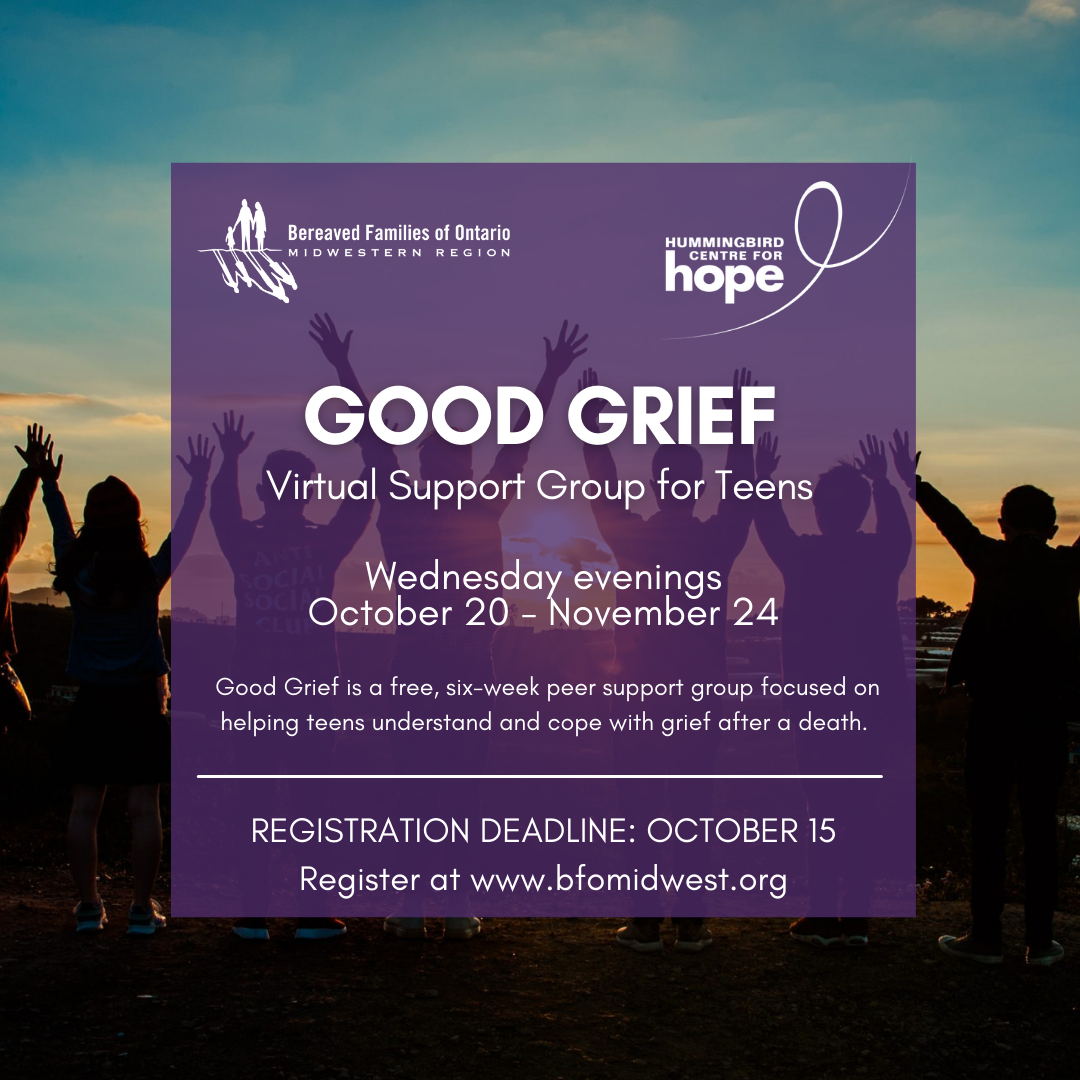 Good Grief is a joint initiative of Bereaved Families of Ontario – Midwestern Region (BFO-MR) and Hummingbird Centre for Hope (HCH).
Click here to register.