Meeting Rooms Rental Rates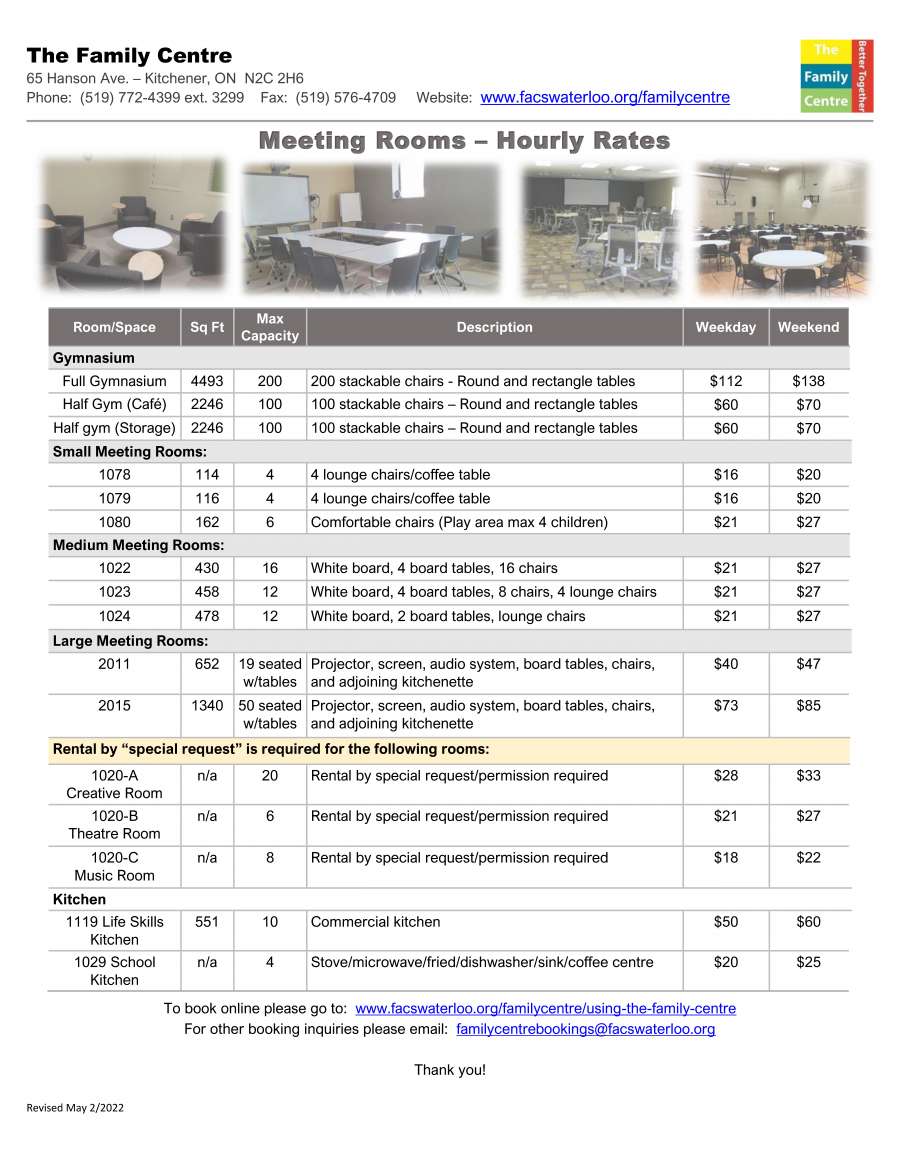 Important Notes:
Renters are solely responsible for set up/clean up of events - time to be included in their booking hours.
Occupant load is defined as "the number of persons for which the means of egress of a building or portion thereof is designed".
It may be possible to arrange weekend bookings beyond hours of operation, subject to additional fees and availability of after-hours staff; please provide minimum of 14 days notice when requesting.
Bookings require minimum of three business days for administrative approval once they have been submitted, whether by email or online.
Due to a very high demand for our meeting rooms, we ask for a minimum of 72 hours notice for cancellations to avoid a $25.00 last minute cancellation fee.
*Large scale events may also be subject to additional fee.