Ways You Can Give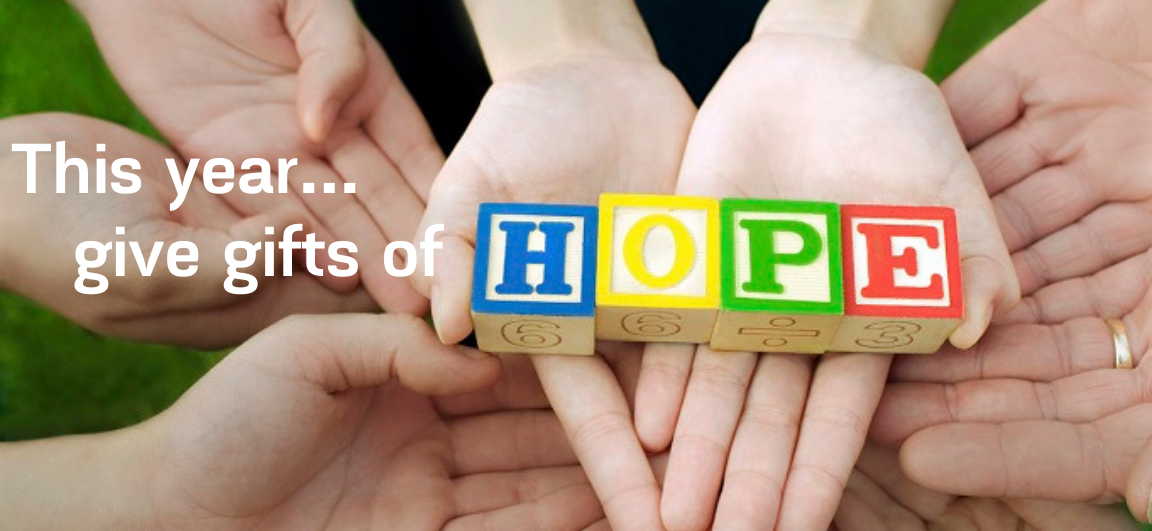 We are grateful for the generous support we receive from donors and we want to make it easy for you to make a difference! Here's how you can help us help children and families.
You can make a one-time gift or set-up a monthly donation, which helps provide meaningful, ongoing support to children and families all year-long. You can also honour a special person with a tribute donation or remember a loved one with a gift in memoriam.
Shop our Online Gifts of Hope Catalogue!
Click here to open online gift catalogue
Raise money online from anywhere !
A simple, quick, and fun way to raise funds to help kids here in Waterloo Region! Rally your friends, colleagues, customers, or loved ones to raise funds and join you in helping end child abuse and neglect!

We give you all the content you need to create your page so you can meet your fundraising goals and let everyone knows you care! Email foundation@facswaterloo.org and we will send you the information and images to add to your fundraising page!
Or click here for some sample text.

Click on this video to see how easy it is to set-up a fundraising page for yourself, for a group, or for your business!
Click here to setup your online fundraising page
Wish & Give – Inspiring Kids to Give Back
Many of our donors tell us how important it is to them that their children learn about giving back to their community. Sometimes it's buying and donating a needed item or weekly volunteering as a family or hosting a garage sale. And then there is Wish & Give!
Wish & Give offers a really easy way to get kids involved and it's a great tool for birthdays or for teacher's gifts. You plan an event, choose your charity (we are on there!), and invite your guests. Guests, whether they attend or not, can then donate to the charity you have selected AND contribute to a gift for the guest of honour! And that's the wish and give – kids get to wish for a special present and they get to give to a cause they care about. Win-win
It's great for adults too! Think retirement parties, anniversaries, office parties, weddings and of course, birthdays!
Visit www.wishandgive.ca to learn more!
Host a fundraiser!
Whether it's a bake sale or a golf tournament, a fundraising event is a fun way to support Family & Children's Services Foundation and is a great way to build team spirit for your group, business or organization while showing you care about kids and families.
Before you plan your event, please read the information here and submit the application.
Need support or have questions? Contact foundation@facswaterloo.org
Independent Fundraising Proposal Form
To discuss other options including donating securities or leaving a gift in your will, please contact foundation@facswaterloo.org.
Family & Children's Services of the Waterloo Region Foundation is a registered charity. Charitable Number:885346817RR0001
Please note: In order to process cash and in-kind donations accurately and to provide a charitable tax receipt if applicable, the following forms must be completed prior to bringing the donation in to the office.
Cash gift donation form (charitable tax receipts issued for donations over $20)
In-kind donation form (charitable tax receipts issued for donations valued over $250)
Questions? Email foundation@facswaterloo.org