"Thank You" from youth
Have you ever wondered what it might be like to spend the holidays alone? For current and former foster youth who are living on their own, this is a reality.
Thanks to generous donors in our community, the annual Youth Holiday Party replaces those worries with the warmth of friendship and connection. Youth have the opportunity to gather together to share a home-cooked meal while building positive holiday memories with each other.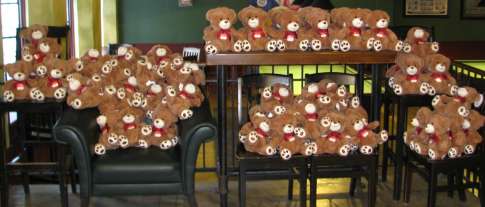 In their own words...
"Thank you for allowing the Christmas party to continue year after year. A lot of us would not have a Christmas dinner at all if it weren't for your generosity. I'm thankful for the opportunity to spend the holidays surrounded by caring people that understand how rough life can be sometimes. So thank you, again, for allowing such an opportunity."
"This has been one of the best Christmas's I could possibly ask for, thanks to your kindness. I loved all of my gifts and I was shocked by how much effort was put into the gifts. I couldn't ask for anything better. Thank you so much, and I hope your holidays were as good as mine!"