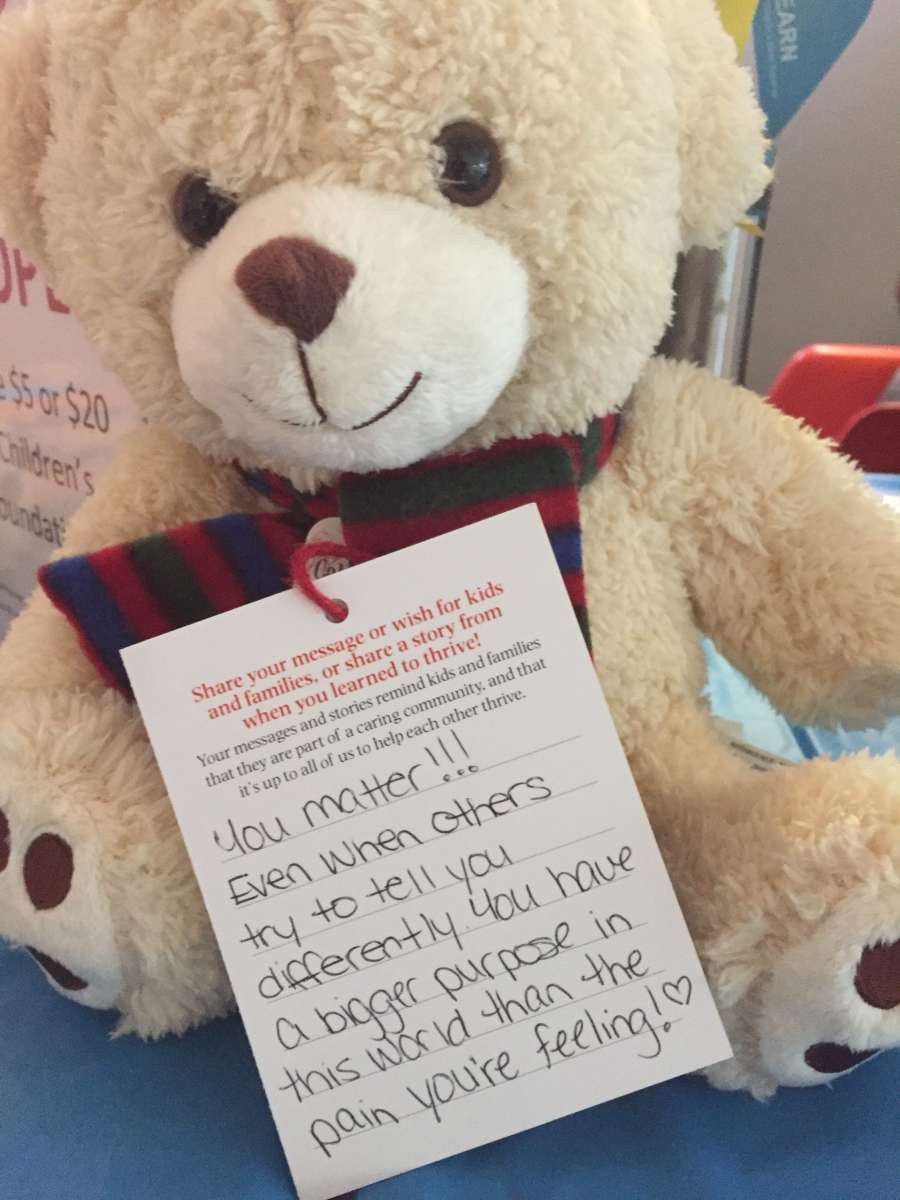 Tree Of Hope Campaign
November 1 - December 31
Every single day, generous donors like you make 'ordinary magic' happen with your gifts to our Foundation. Thank you for your caring support to help children, youth and families thrive!
Our programs focus on helping kids believe in themselves. When you grow up surrounded by chaos and trauma, it's hard to think about what you want to be when you grow up. Ordinary magic means creating everyday opportunities to connect with caring people who help kids learn to dream, have vision, and see themselves as worthy and capable. So instead of a child saying "I'm a kid in care" they can say "I am an artist or a poet or a performer".
You can help make a difference for children, youth and families in our community.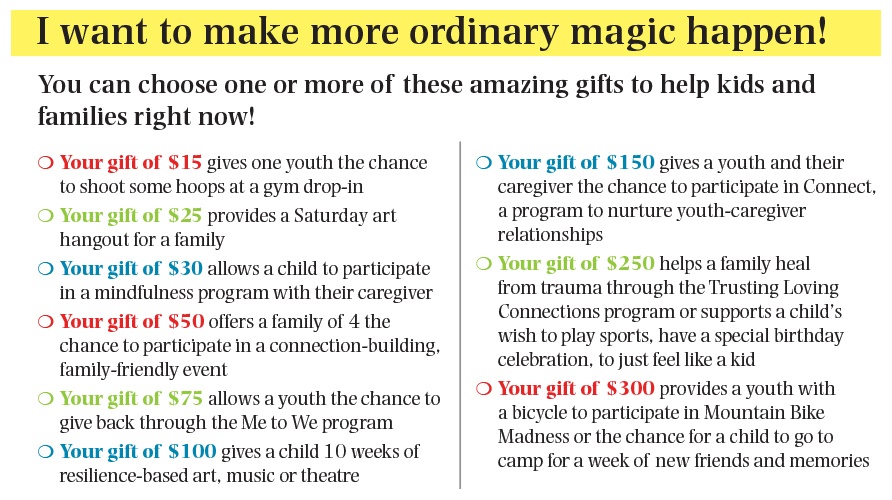 Pledges can be made online, in person or by phone to the CHYM Tree of Hope hotline at 519-748-8733. Every individual, service group or company donation goes a long way to ensure that miracles happen right here in our community!
Donate Now! Any donation large or small makes a difference!
"Thank you for your support!" -