The Villager Newsletter Spring 2019
It takes a village to raise a child...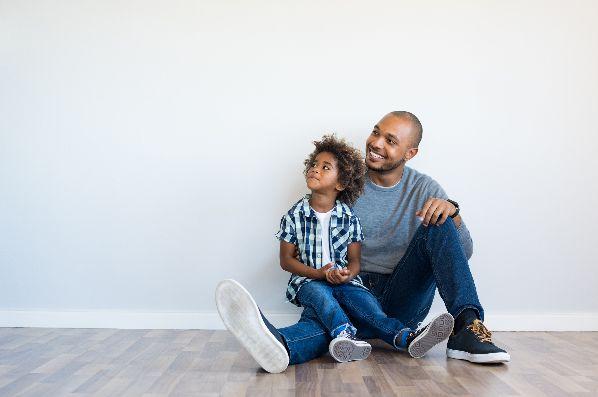 Child Welfare News
What's a VYSA and other questions about the new Act.
Yes, we have a new Act. In 2017, the Ontario government passed the Child, Youth and Family Services Act (you can read it here: https://www.ontario.ca/laws/st...) which governs the work done by Family and Children's Services of the Waterloo Region and other Children's Aid Societies. Most parts came into effect in 2018.
There are some changes in language in this Act. For example, we used to refer to children in care as either Society Wards or Crown Wards; now children and youth can be described as being in "interim society care" or "extended society care."
One significant change is that 16 and 17 year old youth are now eligible for protection services. If you think a teen in this age group is experiencing abuse or neglect or has been abandoned, or is at risk of any of these, you can contact the agency – or the youth can make the call. The teen doesn't need to be living at home in order to receive these services (homeless youth, youth in shelters and those living with friends are also eligible).
As with younger children, we look for the least-intrusive option. In this group, there is an additional option: the voluntary youth service agreement (known as a VYSA) to begin receiving services). Youth receiving services may live at home, or may be placed in foster care, group care or a transitional living arrangement, or may be supported in independent living.

Two Row Understanding Service Team
The last several months here at the agency have been a time of change and transition, especially in our work with Indigenous families, and part of that change was the inception of the Two Row Understanding Service Team. Our team is guided by the Two Row Wampum treaty; an agreement between Indigenous and Non-Indigenous individuals, agreeing to work together, side by side, respecting one another.

Two Row Understanding Service Team members: Supervisors: Jim Woodstock, Jim Robertson, Andrea Schneider, CSW team: Carrie McCutcheon (on mat. leave), Debora Bowler-Sprague (for Carrie), Deb Jack, Deb Joslin, Shelley Norton, Alternative/Customary Care team: Kelli Byers, Jennifer Warren, Mark Wotton, Protection team: Donna Desgroseilliers, Nick Hodge, Naome Muzamhindo, Colleen Graham, Ines Lincho, Philip Awere-Gambrah, Cultural Navigators: Danielle Glass, Anita Wolfe

Training: Back in the fall, The Two Row Understanding Team underwent two days of cultural training with Estelle Simard from the Institute of Culturally Restorative Practice and we plan to embed many of the teachings we learned into our everyday practice. More recently, some members of our team as well as other colleagues, attended the Healing Conference hosted by Healing of the Seven Generations. We look forward to other opportunities for people to learn and share in this beautiful culture.

Records, Reconciliation and Your Rights
The Ontario Association of Children's Aid Societies (OACAS) has created a document to help Indigenous people who may have records of their involvement with a Children's Aid Society and wish to access them. This is not required to receive part of the Sixties Scoop Settlement but people may wish to have this information. Click here
One Vision One Voice
Compared to their representation in the population, African Canadian children and youth are overrepresented in child welfare. For example, people of African descent make up 8% of the population of the City of Toronto, yet they are 41% of children and youth in care.
We also know that the experience of children and families in child welfare is often negative. The One Vision One Voice project is helping agencies across Ontario assess how we serve and engage with African Canadian families and identify practices that will not lead to further overrepresentation.
We also have a cultural navigator, Michele Ho Sue, supporting our agency staff in understanding the needs of African Canadian children and families.
FACS IN THE NEWS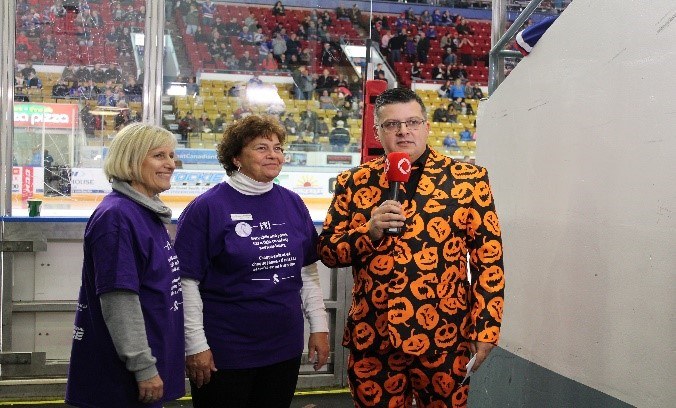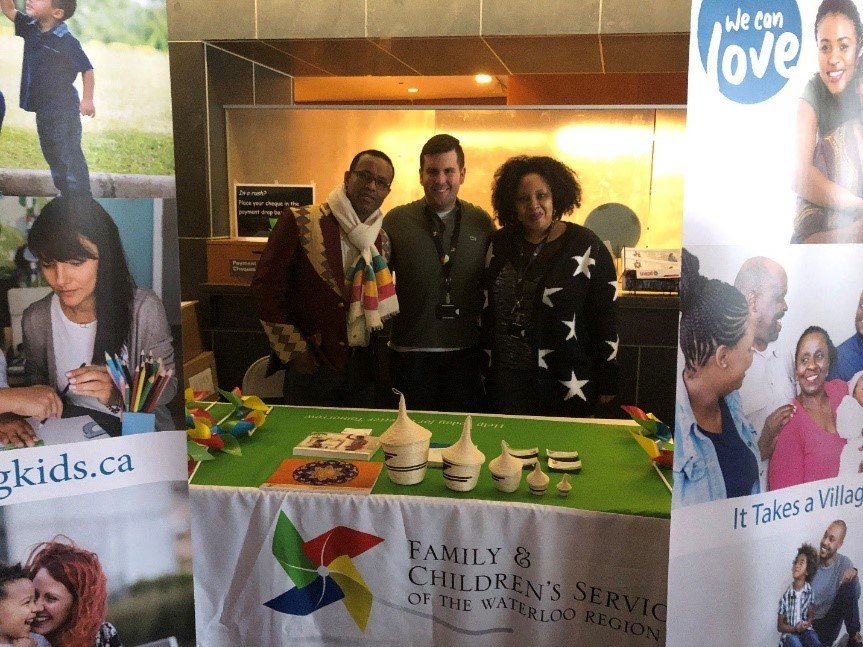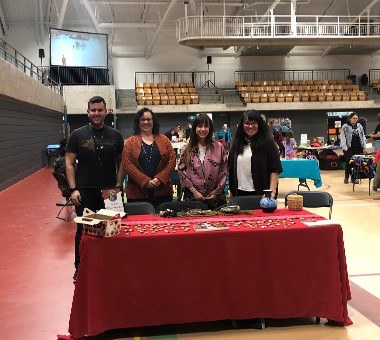 New Video on Reporting Abuse and Neglect

---
Foundation Events and News

For the past 13 years Family & Children's Services Foundation has presented the annual Hot Shots Street Hockey Tournament. New this year, we are partnering with HOCKEYFEST to provide a tournament that allows us to meet our community's love of the game while raising more funds that will allow us to send* more children to camp.

"Every child should have the opportunity to experience summer camp. Just like hockey, camp helps build resilience and confidence, creates lasting friendships, and teaches new skills that many children may not have an opportunity to learn otherwise," says Karen Spencer, Executive Director of the Foundation.
HOCKEYFEST– a two-day outdoor road hockey tournament - is coming May 11-12, 2019 to the Aud in Kitchener in support of Family & Children's Services Foundation's Kids to Camp Campaign. This year with your help, we hope to be able to give more than 500 local children and youth the experience of summer camp!
Register Early! Players of all ages and skill levels will play a minimum of 4 games each. Cost to register is $495 (+ tax) per team. No additional fundraising is required. The weekend event will also feature interactive games, mini stick rinks, an online auction, food trucks, music and more! Get your team together and register online at www.hockeyfestgameon.com.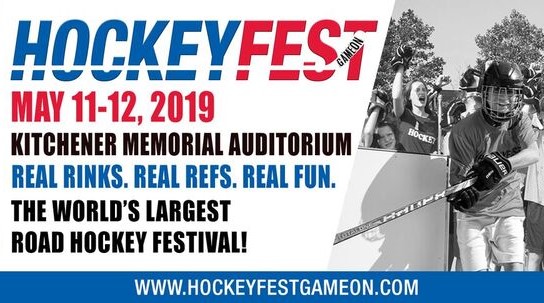 ---

Volunteer News
Volunteer Dinner April 11
To celebrate our amazing volunteers, we will be hosting our annual volunteer dinner during Volunteer Week. This is a chance to recognize the amazing contributions our volunteers make to help children and families in the community. Our volunteers will also receive thank you cards from the Executive Director.
Volunteer Needs
We are currently looking for volunteer drivers who would be available to do drives evenings and/or weekends. We provide training and pay $.50 per km to cover gas and wear and tear on your car. We are also looking for mentors for children and youth.
Meet One of our Volunteer Drivers: Petros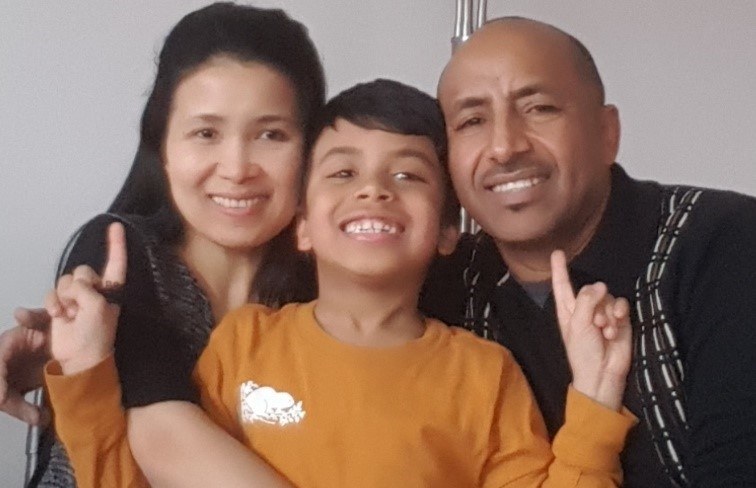 Sometimes when Petros is walking in the mall, a little child will run up and wrap his arms around him. Or he'll hear someone call his name, turn around to see a teen he doesn't recognize, and then realize that this youth was once a child he drove to school on a daily basis.
As a volunteer driver for Family and Children's Services, Petros has made a difference in the lives of many children and families. By his calculation, over the past decade he's done more than 10,000 drives, first as a contract driver and (since last June) as a volunteer. That's a big contribution.
But Petros stresses the difference his young passengers have made to him. "I thought they would learn from me, but I am the one who learns from them."
What have the children taught him? First, he says: "Everyone, from babies to adults, needs respect." Secondly, that sometimes just being present is what matters: " Sometimes children want to joke around with you and listen to their favourite music. Other times, especially after a visit with parents, they want to be quiet and not talk. So you are quiet, but you are still there for them and that's what they need."
Petros arrived at Family and Children's Services with years of volunteer experience already on his resume. He drove cancer patients, the elderly, and people with special needs to hospital and medical visits at first. "Then someone told me about hospice needing volunteers to help people in their last days who had nobody, no friends or family," he says. At first, he hesitated, but he couldn't stop thinking about it. In the end, Petros actually paid the training fees himself because he'd become so eager to help out at the hospice.
The hospice work was difficult at times, he admits, but also taught him the value of "just being there for the person who needs you."
He discovered Family and Children's Services after moving to Cambridge with Melanie, now his wife and mother of their seven-year-old son. Melanie came to the agency to apply as a volunteer; Petros thought he'd wait for her at Tim Horton's but eventually decided he might as well apply too. He was quickly hired as a contract driver. "I drove around 32 kids each week," he says (and has continued driving nearly as many as a volunteer). "The Transportation staff are like family to me, they do their best to make it easy for me."
Why does he keep on volunteering? "You realize that there is someone looking for your help, someone who really needs you," Petros explains. "That's the motivation. You see that child's face in your mind and that motivates you. You have that connection."
Petros says he tells people who are considering trying a volunteer role: "Just try it. Just tell yourself you'll do it once or twice to see if you like it." He smiles his engaging grin: "I say that because I know, once you try it, you aren't going to want to stop."
---

Foster Parent News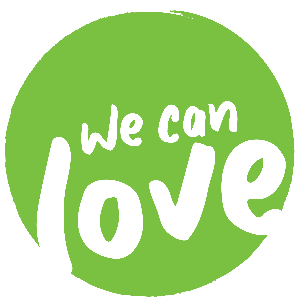 We are looking for people interested in becoming foster parents and providing temporary care for children. Foster parents receive training and support, and have their expenses reimbursed.
Waterloo Region is very culturally-diverse, and we want our foster parents to be just as diverse! We welcome applicants who are single, married, in same-sex relationships, already parents or not, and from all cultures or religions. Please call Victor if you are interested in learning more.
Care Home Foster Parents Needed
Not all foster parents look after children in their own home. Care Home foster parents live in a house owned by the agency and care for up to four children or youth, with the support of staff who will come in daily. To learn more about becoming a Care Home foster parent, call 519-576-0540.
---
People News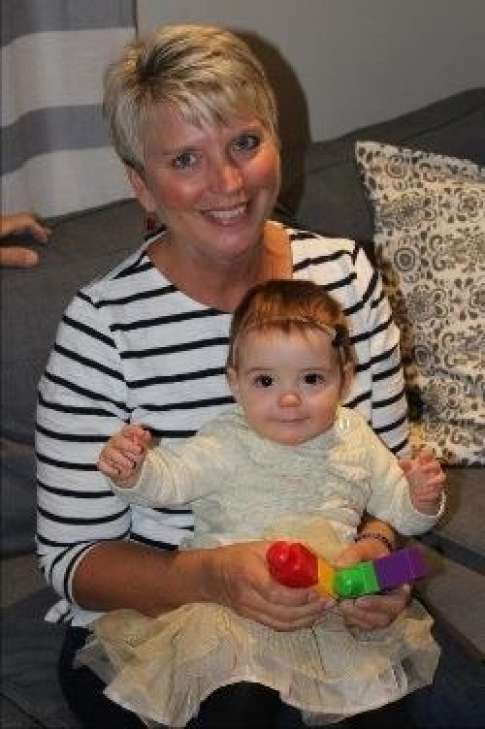 Jean is Retiring!
Q: Where did you work before coming to Family and Children's Services?
A: To quote the song: "I've been everywhere, man!" I grew up in Sudbury, but came to Guelph to earn a Bachelor of Commerce in hotel and food administration. That led to a job as office manager at the Guelph Chamber of Commerce; ten years later I became the Executive Assistant to the Administrator and ran the Mayor's office at the City of Guelph. From there, I moved to the Cambridge Memorial Hospital, working for the President and Board. In my next position, I handled fundraising and media relations for the United Way of Cambridge and North Dumfries, then went to Cambridge and North Dumfries Hydro.
I learned that I prefer working for the public or non-profit sector rather than the private sector. That's why I decided to apply when the position came open at Family and Children's Services.
Q: What surprised you when you started working here?
A: How big the gap is between the public perceptions and the reality of the work that goes on here. I was also positively surprised by how progressive the agency is – always trying to do better and find innovative ways to improve. It's a learning environment, all the time.
Q: What are you most proud of?
A: I think I have taken the Executive Office up a level. We keep the focus on strategic questions rather than operational, but that doesn't have to mean being closed off or distant. We want to make this office a comfortable place for everyone. People know they can come here to ask a question, rant a bit, share concerns, have a candy (or two) and they are always welcomed.
Q: What has been your biggest challenge?
A: CPIN (the new provincial computer system linking all child welfare agencies). I don't use it a lot, but I am always looking for little tips and tricks to make it easier.
Q: What do you look forward to most about retirement?
A: Sleeping in! Having time to play golf all summer (note: Jean and her husband Brent competed at a national golf championship last year only to lose by a tenth of a shot!) and to go back to other activities I used to enjoy like curling and quilting. I'm also looking forward to getting rid of some work clothes – fewer suit jackets and pantyhose!
Q: Any thoughts when you reflect on your time with Family and Children's Services?
A: It's an honour to be part of an organization that focuses on helping children and youth. I hope the work I have done has made the jobs that our staff do a bit easier.
I hope to see the day when we don't need a child welfare organization, when all families are getting the support they need to be the best parents they can be, and all children are loved and cared for.