Grand River Métis Council presents: THE CREATORS' GAME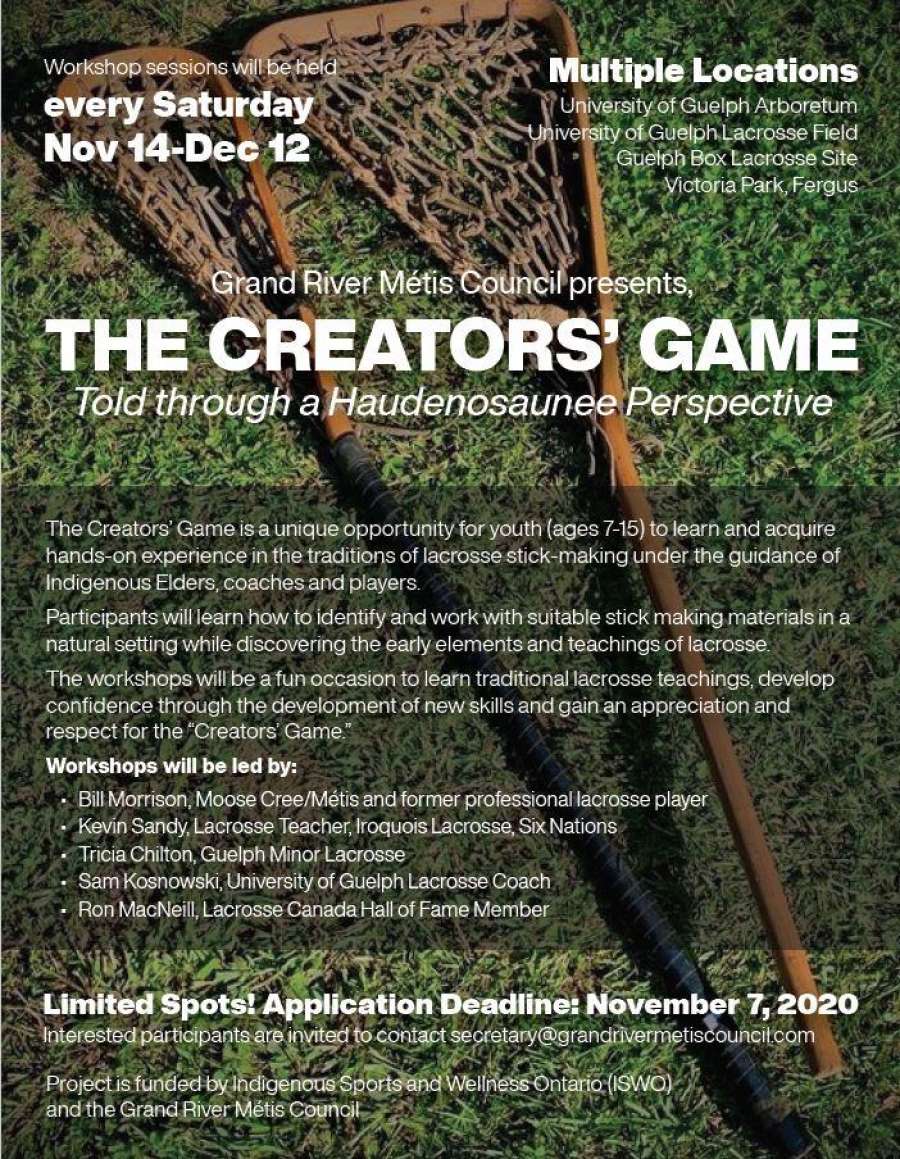 The Creators' Game is a unique opportunity for youth (ages 7-15) to learn and acquire hands-on experience in the traditions of lacrosse stick-making under the guidance of Indigenous Elders, coaches and players.
Participants will learn how to identify and work with suitable stick making materials in a natural setting while discovering the early elements and teachings of lacrosse.
The workshops will be a fun occasion to learn traditional lacrosse teachings, develop confidence through the development of new skills and gain an appreciation and respect for the "Creators' Game."
Limited Spots!

Application Deadline is November 7, 2020
Interested participants are invited to contact secretary@grandrivermetiscouncil.com