Posted: July 29, 2021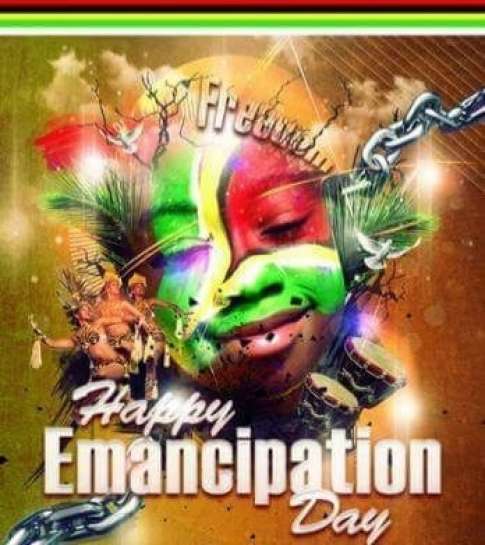 By: Michele Ho Sue
Our agency held its first internal Black History Month (BHM) event in February 2020 in which the theme was Black History is Canadian History. In the second BHM event held in February 2021, the theme was (being) Unapologetically Black. Presented during these events, was the history of Black people in Canada, the past and present-day impact of inter-generational trauma (Trans-Atlantic Slave trade) and the lived experiences of Black Canadians of African descent. Many folks were also shocked to learn that there was slavery in Canada. Folks were disheartened to learn that this shameful era of history was not just a phenomenon experienced south of the border in the United States, but right here in our very own backyard.
"June 21, 1792. Run Away, Joseph Odel and Peter Lawrence (Negroes) from their Masters, and left Digby last evening, the first is about twenty-four years of age, five feet six inches high, had on a light brown coat, red waistcoat and thickset breeches but took other clothes with him. He is a likely young fellow with remarkable white teeth. The other is about five feet eight inches high, very Black, had on light colored clothes. Whoever will secure said Negroes so that their Masters may have them again, shall receive TEN DOLLARS reward, and all reasonable charges paid. Signed Daniel Odel and Phillip Earl." (Emancipation Day in Canada: Past, Present and Future – BC Black History Awareness Society)
"The Slavery Abolition Act 1833 abolished slavery throughout the British Empire (with the exceptions "of the Territories in the Possession of the East India Company", the "Island of Ceylon" and "the Island of Saint Helena"; the exceptions were eliminated in 1843). Only slaves below the age of six were freed. Enslaved people older than six years of age were re-designated as "apprentices" and required to work, 40 hours per week without pay, as part of compensation payment to their former owners. Full emancipation was finally achieved at midnight on July 31, 1838." (Emancipation Day in Canada: Past, Present and Future – BC Black History Awareness Society)

In 2008, Bill 111, the Emancipation Day Act, was enacted as Chapter 25 of the Statues of Ontario proclaiming Emancipation Day for African Canadians. Fast forward, now to March 2021, MPs in Parliament unanimously agreed to designate August 1st to be Emancipation Day throughout all of Canada. This is a significant to me as a Black woman, born and raised in Toronto, as I was not taught in school about the enslavement of my people on this land. Outside of the school system, I also was not taught. How could I have been when this pertinent part of Canadian history was hidden? I learnt about slavery in Canada as an adult and I am still on my journey of unlearning/relearning and discovering my ancestral African roots. I foresee this journey to be lifelong as snip bits of a colonized mind and way of life may creep in from time to time as anti-Black racism has been so deeply embedded and ingrained in Canada.
If you are looking for something to do over the long weekend coming up, why not take some time to celebrate and learn about Emancipation Day in Canada? On Sunday August 1st, there is an event being held by The Guelph Black Heritage Society. You can find further details in the link below. Or if you are not able to attend this event and would like to begin or build on your learning about the Emancipation of Black people in Canada, Google is just one click away!
"Emancipate yourselves from mental slavery, none but ourselves can free our minds." Marcus Garvey, Pan-African Visionary & Bob Marley, Jamaican Musical Legend
Emancipation Day Jamboree planned for Aug. 1 - Guelph News (guelphtoday.com)