Wave of family violence comes with COVID-19, warns family and children's services - CBC News
Posted: April 28, 2020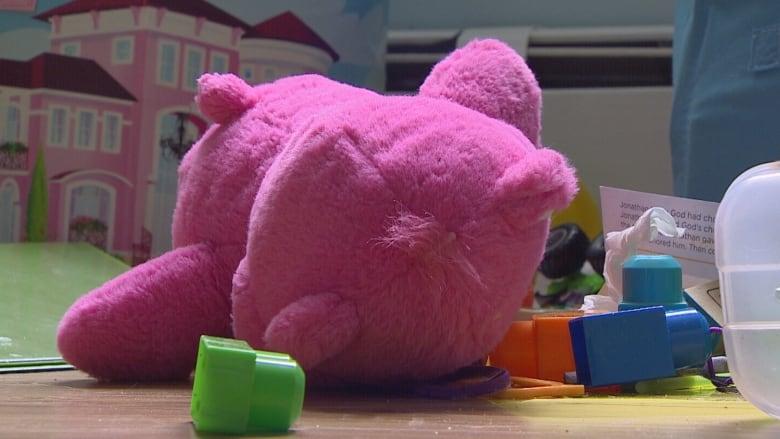 With schools and many daycares closed, there are fewer people keeping an eye out for vulnerable children, says Karen Spencer, executive director, Family and Children's Services of the Waterloo Region (Rick Gibbs/CBC)

Wave of family violence comes with COVID-19, warns family and children's services - CBC News
Staff still intervene in high-risk situations
CBC News · Posted: Apr 28, 2020 6:59 AM ET | Last Updated: 1 hour ago
A drop in referral calls to Family and Children's Services of the Waterloo Region is bad news for people in unsafe situations, says the group's executive director.

Since the COVID-19 pandemic, Karen Spencer says referrals have dropped 30 per cent.

"[It's] hugely worrisome," said Spencer. "At the same time ... the police are seeing an increase in calls related to domestic violence."

•Minister says COVID-19 is empowering domestic violence abusers as rates rise in parts of Canada

A similar pattern emerged in 2008, she said, during the financial crisis.

"We know that there's this curve coming after the COVID-19 curve, that if we look to history we can predict that there will be some increases in family violence, both from a child welfare, child protection concern and also from intimate partner violence," said Spencer.

Teachers, daycare workers vital resource

In a typical year, said Spencer, Family and Children's Services gets about 3,000 referall calls — about 275 a month.

Many of those referrals, 40 per cent, come from teachers and daycare operators, people who typically have close, daily contact with kids, according to Spencer.

"With kids not in school, kids not in daycare, there isn't [those] eyes on them as much as there is when kids have access to those supports," said Spencer.

"So we want to reach out to community members to say: pay attention to this, pay attention to signs, pay attention to what children or youth might be saying to you, but also families are under additional stress right now."

Despite the increase in calls to police, Spencer said Family and Children's Services isn't called to intervene in every case, but staff are still going out to homes as safely as possible, in "real high-risk, urgent situations."

If you know — or suspect — that a child is in danger, Spencer suggests calling her office at 519-576-0540 in Kitchener and Waterloo and 519-623-6970 in Cambridge.