Volunteers Needed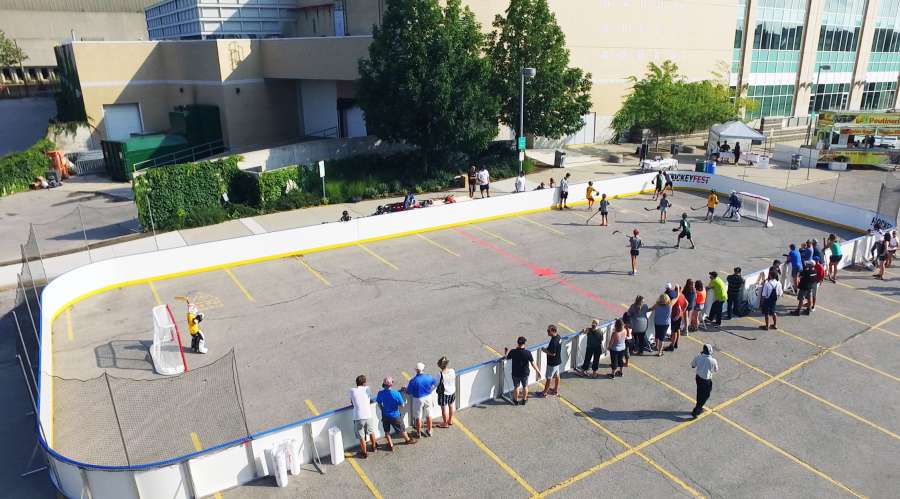 We are gearing up for HOCKEYFEST 2019 and we need your help!!
We are in need of volunteers to help make this event possible in helping send local kids to camp! Whether you have a few hours to spare or can join us for a shift each day...we appreciate our volunteers!
Volunteer Opportunities
| Position | Day | Description of Duties |
| --- | --- | --- |
| Rink Set-Up | Friday (1-6pm) | Assist with set up of all rink boards, children's activities, tents and tables |
| Pre-Registration | Friday (5-8pm) | Confirm registration, Distribute SWAG bags to teams |
| Registration | Sat/Sun | Check in teams as they arrive |
| Participant SWAG Bags | Saturday | Distribute SWAG bags to teams as they check in. |
| Hockeyfest Merchandise | Sat/Sun | Sell merchandise (refillable water bottles) |
| Score Keeper / Runner | Sat/Sun | Assist referees, run score sheet to convenor |
| Floater | Sat/Sun | Assist where needed, provide breaks |
| Photographer | Sat/Sun | Take photographs of registered teams; take photos of tournament activities |
| Children's Activities(Inflatables, Mini stick rinks) | Sat/Sun | Provide line control, monitor number of children using equipment, ensure safety of participants, handling cash ($2 per game). |
| Tear Down | Sunday (1-6pm) | Assist with removal of all tournament equipment; dismantle rink boards, tents; clean up of site |
We also welcome secondary school students who need to fulfill their 40-hours of community service.
Want to volunteer with us? Review the volunteer opportunities and submit an online volunteer form indicating your availability and your area of interest. Our Volunteer Services will contact you with your assignment.
FACS Foundation
65 Hanson Avenue
Kitchener, ON N2C 2H6
Tel: (519) 748-8733

foundation@facswaterloo.org