TipTapPay

Family and Children Services Foundation is excited to launch our TipTapPay touchless giving solution!

We are inviting local businesses to host a TipTapPay device to make it simple and easy for Waterloo Region residents to support children, youth, and families in our community!
What is TipTap Pay
TipTap Pay is an NFC-enabled wireless receiver that sits directly on your countertop and allows for instant acceptance of contactless donations. Each unit functions as an autonomous POS system.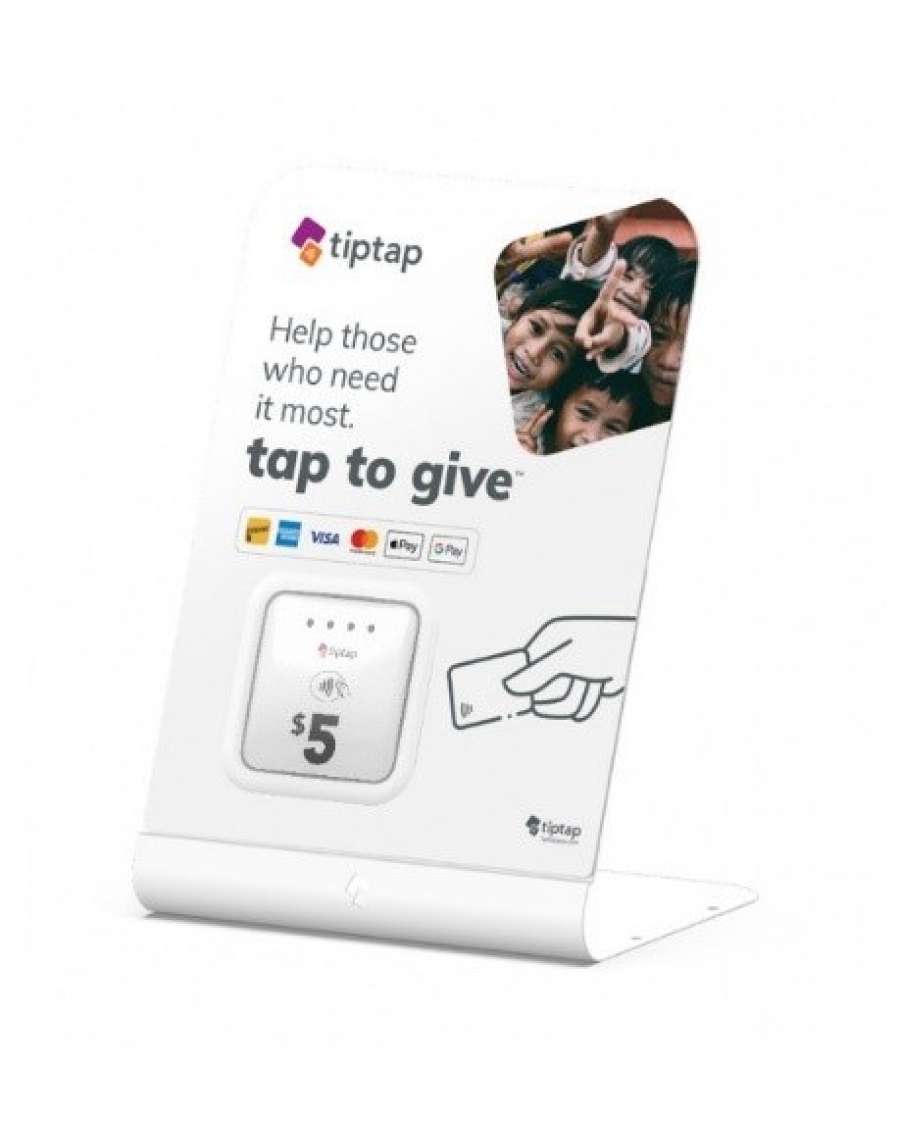 Each unit comes pre-set with a $5 donation amount for fast, trustworthy payment processing. All you need to do is turn on and collect funds.
TipTap Pay receivers accept all available contactless payment sources for an easy touchless giving experience – right from your countertop!
Contact Jullie at Jullie.Pfeffer@facswaterloo.org if you are interested in hosting a device or learning more!

Want to see TipTap Pay in action? Check out these businesses currently supporting FACS Foundation:

Kitchener
Lady Glaze Doughnuts
701 W Belmont Ave, Kitchener
Cambridge
SmileTown: Just Kids Dentistry
5 Meadowcreek Lane, Cambridge

KalTire
2401 Eagle St N, Cambridge
Lady Glaze Doughnuts
20 Grand Avenue South, Cambridge

Waterloo
Four All Ice Cream
75 King St South, Waterloo
SmileTown: Just Kids Dentistry
545 Parkside Dr, Waterloo
Upcoming Locations
Fire House Subs