National Day for Truth and Reconciliation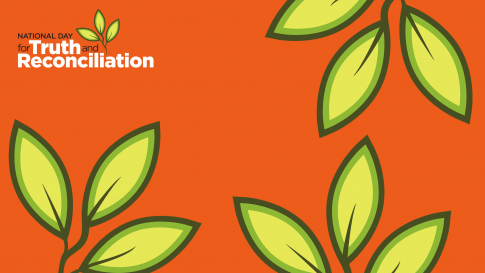 Child welfare in Canada has harmed Indigenous families and children for more than a century, using foster care and adoption to separate children from their parents and community.

While residential schools have been closed for 25 years, these practices have continued.
FACS Waterloo is committed to changing this. The most recent Strategic Plan brings the TRC Calls to Action that directly relate to child welfare into our planning for the future. You can read the full statement here.
But these are not the only practices and systems that have caused and continue to cause harm to Indigenous people and communities.
As graves continue to be uncovered across the country, people are demanding to know not only who committed such terrible acts of harm and neglect in the Indian Residential School system, but who paid for it.
While many of the schools received federal funding, the schools were also supported by provincial governments and various religious organizations and groups. These groups solicited charitable donations.
Research done by Tiffany Dionne Prete, postdoctoral fellow at the University of Calgary, shows that despite government support, the schools faced gaps in their funding for operations. This led to religious denominations soliciting financial support from their congregations to fund "missionary work among Indigenous Peoples." The majority of donors were from Canada and England.
As Prete points out in her article for The Conversation Canada, "more people were involved in maintaining schools than just the leaders of the designated churches and the Canadian government. Instead, the daily operations were made possible through the financial contributions of citizens across Canada and the globe. These citizens were not required to make donations, but nonetheless did."
On the first National Day for Truth and Reconciliation, it is time that we look into how philanthropy, viewed so often as a practice that helps, has also caused significant harm.
This continues in how funders support, or rather don't support, Indigenous led and Indigenous serving organizations. In 2018, Canadian charities gave to other charities and qualified donees $9.4 billion dollars. Indigenous groups received grants totaling $46,887,535. That is 0.005614879% of total funds given to charities and qualified donees.
Today we are encouraging individuals and organizations to, as Kris Archie, CEO of the Circle, often says, "Give and give abundantly" to Indigenous led and Indigenous serving groups.
Here's a few ideas to get you started:
1. Forget about the tax receipt. Many of the Indigenous groups doing vital work in and for their communities are not eligible to become registered charities or choose not to seek charitable status and cannot issue tax receipts. Give anyway and give generously, without restriction.
2. Give One Day's Pay and move from reflection to action: "One Day's Pay campaign is an invitation to all Canadians to meaningfully recognize this new federal statutory 'holiday' with more than reflection: it is an invitation to citizens, organizations, businesses, and communities to act by giving one day's pay - or an amount of their choice - to Indigenous-led projects, movements, organizations and nations." Check out their website for ways to engage more and resources to guide your learning.
3. If you are a grant-making organization, become a member of The Circle on Philanthropy and Aboriginal Peoples in Canada and sign The Philanthropic Community's Declaration of Action. The Declaration is "a call to action inviting others to join in moving forward in an atmosphere of understanding, dignity, and respect towards the shared goal of reconciliation."
And lastly, we ask that if you choose to make a gift today, please do so in a way that does not put additional labour onto Indigenous organizations and their staff or that takes away from their work. For them, September 30 is a day of rest, mourning, and community connection.
FACS Foundation staff will be taking time to attend events in our community as well as participating in an organization-wide town hall. We will gather to learn and reflect about our path to address the over-representation of Indigenous children and families in child welfare services. We will also be reflecting on how we can evolve grant-making and fundraising practices to truly support Indigenous organizations.
Mental health supports available
Former Residential School students can call 1-866-925-4419 for emotional crisis referral services and information on other health supports from the Government of Canada.
Indigenous peoples across Canada can also go to The Hope for Wellness Help Line 24 hours a day, 7 days a week for counselling and crisis intervention. Call the toll-free Help Line at 1-855-242-3310 or connect to the online chat.