Holiday Support 2019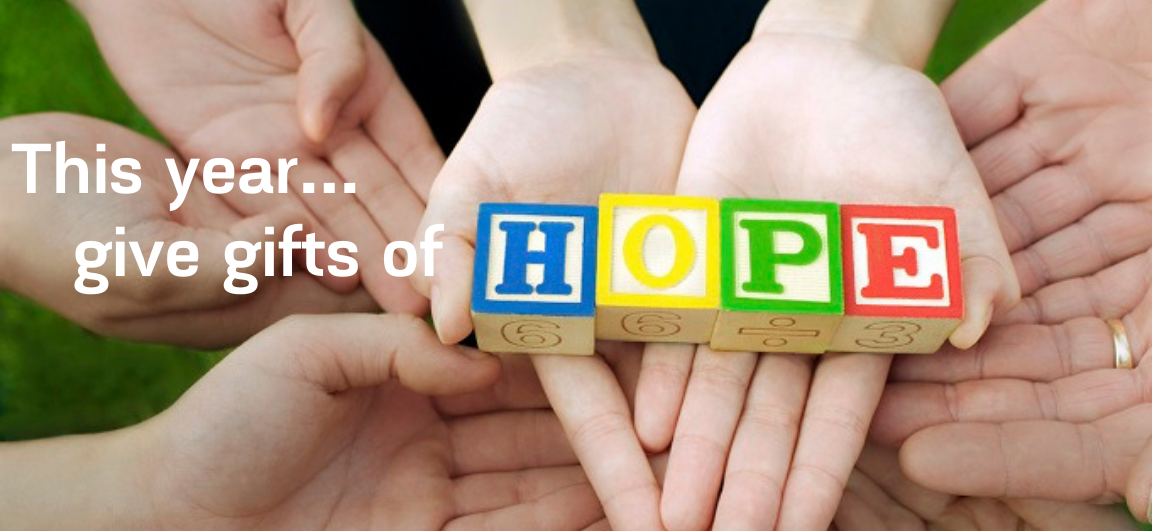 You can make the holidays a little brighter for children and families in our community by donating today!

• Visit our online gift catalogue to donate directly to the Holiday Support program.+ Your gift will ensure that the magic of the season continues for children, youth, and families.
Link to gift catalogue



• If you prefer to give an in-kind donation,* you can select from items on our Foundation wish list. This list, developed with input and advice from frontline staff and clients, includes those things families have told us they need most (some of these items are ideal for group giving).



• Give a cash donation to ensure that the programs and services families need are available year-round! You could give a child the life-changing opportunity to go to summer camp or support resilience-building arts and music programming or provide programs that foster connection between infants and their parents. Our focus is on the prevention of child abuse and neglect and these programs are key upstream investments in the wellbeing of children, families, and our community.

Previous Holiday Support Donor? Click here to read an important message about this year's program.
---
+ When you give to the Holiday Support program via the online gift catalogue, your generous gift will be converted to a gift card by the Foundation and distributed to families and youth.
* While we are grateful for all the support we receive, please note that only in-kind gifts valued at $250 or more are eligible to receive a charitable tax receipt. Cash gifts of $20 or more are eligible for a charitable tax receipt for the full amount. Please visit this link to learn more about tax receipt eligibility.