Foundation Events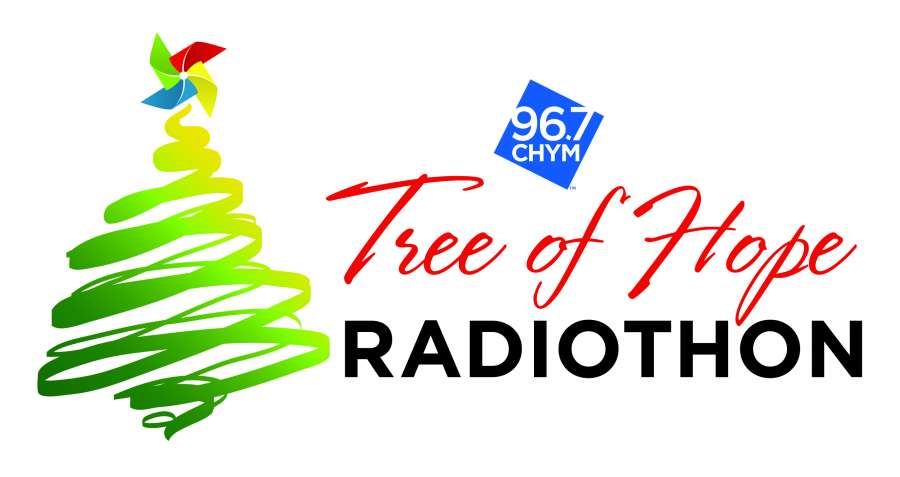 Throughout the year, our signature events are used to foster community awareness, engagement and financial support of programs to help children and families heal, learn and grow.
Holiday Support Program (October - December)
The Holiday Support Program provides families and youth with gifts (toys, clothing, gift cards) during the holiday season and special occasions throughout the year. The program matches generous community donors with families and youth involved with Family and Children's Services of the Waterloo Region.
Tree of Hope Campaign (November 1 - December 31)
The Tree of Hope Campaign is the Foundation's annual fundraising campaign.Funds raised during this campaign provide year-long support to children, youth and families beyond government funded programs and services.
CHYM Tree of Hope Radiothon (Thursday, December 6, 2018)
The CHYM Tree of Hope Radiothon is the Foundation's signature fundraising event. CHYM 96.7 hosts a 12-hour radiothon at CF Fairview Park featuring compelling interviews and stories of personal healing, learning and growth as part of our larger Tree of Hope campaign.
HOT SHOTS Street Hockey Tournament (May 2019)
Proceeds from this event help send over 500 kids to summer camp. Join us for a fun day of street hockey for all ages! A great opportunity for donors, sponsors and participants. www.hotshotstournament.com
Back to School Assistance Program (July - August)
The Back to School Assistance Program provides new backpacks, lunch bags and gift cards to children and youth for Back to School readiness.

Third Party Events (Ongoing)
We work with individuals, schools, businesses and community organizations throughout the year that are interested in hosting their own fundraising events with proceeds designated to F&CS Foundation. Here are some upcoming events:
If you are interested in hosting an event or supporting our events, give our Foundation office a call at 519-576-0540 or email foundation@facswaterloo.org