Family Centre Newsletter - Summer 2022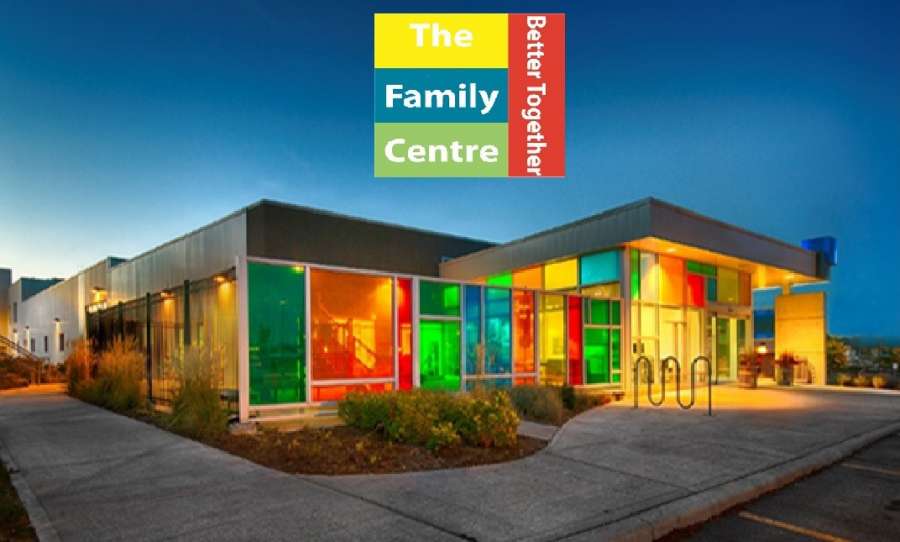 MANAGER'S REFLECTIONS
I recently came across teachings of Machig Labdrön, a Tibetan yogini and founder of Chod, as presented by Lopon Charlottee Z. Rotterdam (2021). Machig says that there is no view or perspective that one can not severe (cut through) or let go. The only way to let go is to turn toward that which we find repulsive and frightening, and even nurturing whatever we consider "other" or "out there". Machig's teachings about letting go are about cutting through (severance of) the mistaken belief about self/identity in which I set myself over and apart from all that is "not me".
As I look at the structural changes in society and their impact on the Family Centre and partner agencies, Machig's teachings resonate with me and challenge me at multiple levels. As a displaced Indigenous man, I find myself located within colonial structures and geographies of power imposed by European settlers, thus obscuring my sense of sense and the "other". My mind is colonized while my spirit yearns for rootedness in my Indigeneity. This creates a fracture in my psyche while making me flexible enough to act upon the environment.
I have grown within the dominant colonial system and have been brainwashed by the beliefs around individualism and human centrism. Even though I recognize the inter-linkages of individual and global experiences, I find it frightening to get out of the dominant human centric structures and to be part of an unknown decolonized world. Given this situation, I am not sure who is the "other" that I am fighting and feeling emotionally drained as a consequence. If I adopt Machig's teachings even momentarily, how do I know what I need to know in order to let it go, and take the next step of walking into the world of unknown possibilities?
All around me, I find everyone working towards building and rebuilding the world, and I am part of this process. However, what is it that we, including myself, are trying to rebuild? Are we, including myself, still moving in the circles of familiarity and comfort? What is our reference point? And what if all reference points are gone? What if I let go of all reference points? Would I find myself ready to step in the void without reference points knowing that this open space is full of potentiality?
I invite all of us to engage in further reflection and conversations as we continue to rebuild our world. Contact me at: Santiago.Grande@facswaterloo.org
Santiago Grande
Reference: Lopon, C. Z. R. (2021). Cutting through views: Three practice verses by Machig Labdrön. Lion's Roar.com
---
BEREAVED FAMILIES OF ONTARIO - MIDWESTERN REGION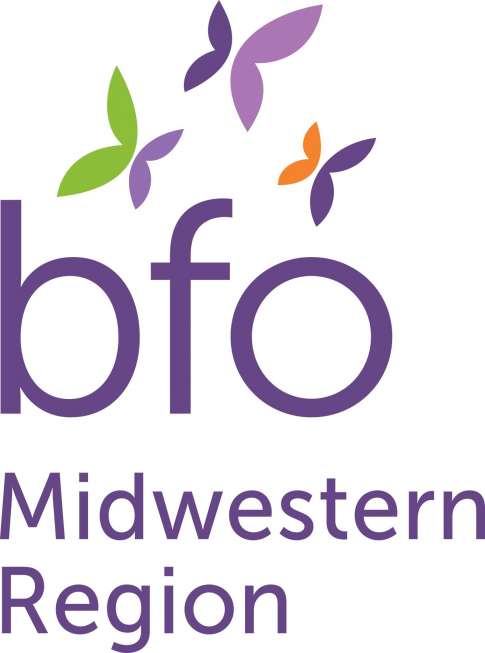 "BFO-MR is excited to introduce our new logo! Throughout our 25+ year history, we have evolved from primarily supporting parents grieving the death of a child, to offering a variety of programs reflective of the grief experiences of a broader population of people. Through our equity, diversity and inclusion work, it has become clear that our logo – the visual representation of who we are – was no longer reflective of us as an organization, or the community we serve. Learn more about how we got to our new logo.

Our Butterfly Release Walk to Remember memorial event is back IN-PERSON on Sunday, September 11, 2022. We are grateful to be able to gather at Williamsburg Cemetery in Kitchener and be joined by Eric Bolton as our musical guest. Registration is open now and all are welcome.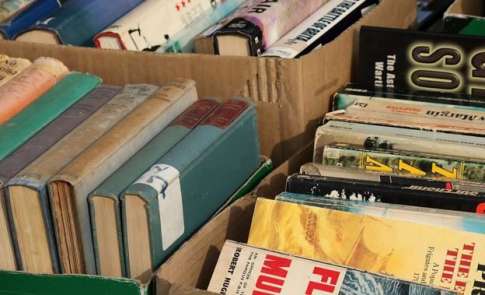 SAVE THE DATE: October 20 & 21 for our Used Book Sale in The Family Centre gym. We're thrilled to be bringing this fundraiser back in 2022 and we're looking for volunteers to help organize book donations as they come in, as well as event-day support.

Email admin@bfomidwest.org if interested. Watch for more information (including book donation dates) coming soon!
On Tuesdays throughout the month of November, we are hosting a virtual Grief Literacy Series. We're excited to be welcoming Rami Shami, Darren Thomas and Carla Beharry as a few of our speakers. Stay tuned for more speaker announcements, dates and details coming soon!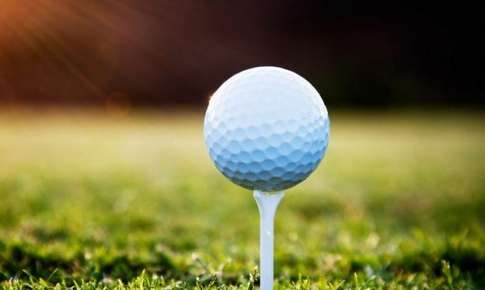 Lastly, thank you to everyone who supported our WestJet Gift of Flight Raffle, Spring into Summer Silent Auction and Charity Golf Classic!
---
BRIDGES TO BELONGING
BE-Friends

BE-Friends is a volunteer matching program that connects people with any disability 17 years or older (Friend) with a community volunteer "Buddy" (19 years or older). The pair gets together as often as they want, enjoy fun activities they choose and become part of each other's world. BE-Friends is a bridge to meaningful reciprocal relationships and lifelong friendships.
People are being matched and friendships are blooming. We invite you to become part of this friendship adventure!
If you are 17 years old or older, living with a disability, and want someone to spend time and build a lasting friendship with, we invite you to Click Here and fill out an application to be matched with a Buddy Community Volunteer.

If you are 19 years old or older and want to create an authentic friendship as a Volunteer Buddy to a person with a disability and be part of their journey to living their best life, we invite you to Click Here.
None of this would be possible without the generous support of the Kitchener-Waterloo Community Foundation. We are grateful that they are partnering with our entire community to ensure that friendships are free.
BEing Together Again Picnic took place on Wednesday, July 13th/2022 at Victoria Park
For more information, please email communityrelations@bridgestobelonging.ca

If you want to join our team and support an organization that has supported us in many ways over the years, please do so here: https://bit.ly/AutismSpeaksBtoBe

If you need help with registering, please email communityrelations@bridgestobelonging.ca
LINKS Summer 2022

Monday, July 11 and Tuesday, July 12 from 11:00am -3:00pm bring a loved one as your "Planning Partner" and discover your unique strengths, connect them with your interests, the people you know, and community resources to create the BELONGING you deserve. Register here by Tuesday, July 5.
Location: Women's Crisis Centre 700 Heritage Dr. Kitchener, ON N2A 3N8
A past participant said, "It was nice to hear the things my Planning Partner loved about me because those are things you don't hear every day."
After the personal reflection phase of identifying, gifts, strengths, special interests, and passions, the group moves to the next stage of mapping their social connections (paid or unpaid) based on the quality of the relationships. The map is used to identify individuals the youth could access as a resource to learn a new skill, find employment or volunteer opportunities, participate in recreation or leisure activities, or be part of a future network of support. The final phase of the process involves envisioning their next life stage and setting short-term goals related to post-secondary education or skills training, employment/volunteering, health, and wellness, living independent of their family home, enlarging their circle of friends, or engaging in a recreational or leisure activity.
A LINKS alumni said "I really enjoyed the vision board because I found it interesting to choose what I want to do in the future" and a Planning Partner noted: " I really liked how [The Storyboard of My Life Sheet] is all giving my daughter all the building blocks. It is teasing out all the pieces for her so it's not just all jumbled."
If you or your loved one is looking for a unique way to figure out the next steps to take to create a life of meaning, contribution, connection, and belonging as a valued member of the community, while meeting new people and possibly new friends, then we invite you to consider participating in one of the upcoming LINKS workshops.
---
CANADIAN ARAB WOMEN ASSOCIATION
CAWA is back with the second annual Arab Women of the Year Award Ceremony to celebrate the many achievements of Arab Women in Waterloo Region and Guelph.

The event will take place on September 17 from 6:00pm to 9:00pm and will be open to all.
More information about the event and ticket purchase please visit
https://arabwomenoftheyear.eventbrite.com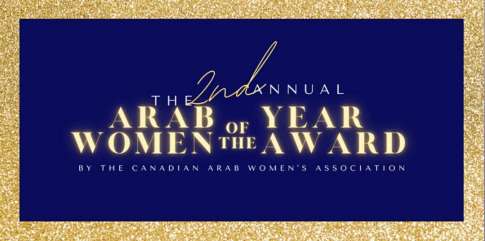 ---
FAMILY AND CHILDREN SERVICES OF WATERLOO FOUNDATION
National Day for Truth & Reconciliation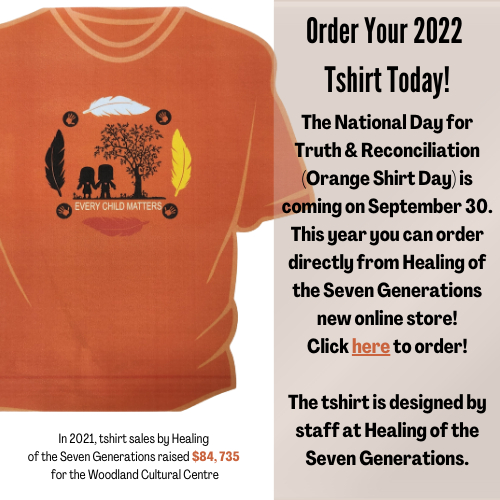 ---
Smashing Nines Golf Tournament

Smashing Nines – Golf, mentoring and networking for women all in one! Another way to make some magic happen!
Smashing Nines is hosting a golf tournament at Rebel Creek Golf Club on Thursday, August 18th 2:30pm

The proceeds from the day will be directed to FACS Foundation. We want to ensure we sell out, so please share this with the female golfers in your circles. Ability doesn't matter, it's getting out and building skills!
There are 8 spots for girls to join in for this tournament. So, we are also looking for mentors to sign up and cover their own fees.
Here is the link to register: Register for August 18th What is Smashing Nines & Smashing Girls
Smashing Girls is an innovative golf program designed to give girls without access to golf, aged 11-17 the opportunity to learn golf, meet successful women mentors and learn critical interpersonal skills.

The Smashing Girls program partners with Big Brothers and Big Sisters, Boys & Girls clubs, local school boards, FACS Foundation and Girls Inc. in order to connect with girls who can benefit from the program. These girls are then paired with mentors from the Smashing program where they can learn about life, careers and maybe even golf too!

The girls receive 4 professional golf lessons and then play 2 rounds of 9 holes with their mentors and finish with their mentors taking them to one Smashing Nines event in the summer. The goal of Smashing is for the girls to realize that they don't need to be perfect to be successful, that you can miss a shot, and still be a successful professional woman. Smashing Girls participants will gain skills and knowledge to help them have a positive approach to life's challenges and opportunities. The girls will build confidence, strong interpersonal skills, resilience and the tools and strategies to set personal goals for school and life.
For your reference: A full sponsorship of $500 provides one girl with lessons, equipment, golf accessories and a shirt.
For more information, please contact:
Crystal Raymond (She ∙ Her)
Event & Community Awareness Coordinator - FACS Foundation
t: 519.576.0540 x3634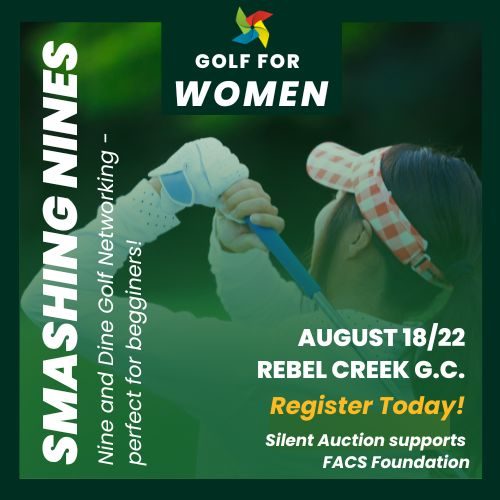 ---
KIDSPORT KITCHENER -WATERLOO


Summer has begun! We are happy to announce an upcoming Golf tournament by the Ben Jones Foundation in support of KidSport Kitchener-Waterloo on Friday, August 12th.
Stay tuned for more information on our social media pages!

We would also like to say a big thank you to our donors so far this year.

Heart Beats Hate Fund (Through the KW Community Foundation)
Landmann Family Fund Donation (Through the KW Community Foundation)
Ontario Endowment for Children and Youth in Recreation Fund (Through the KW Community Foundation)
Brian and Pauline Fisher Fund (Through the KW Community Foundation)
Good Family Fund (Through the KW Community Foundation)
Jim and Sue Hallman Family Fund (Through the KW Community Foundation)
The Ross and Doris Dixon Charitable Foundation
F45 Studio Waterloo - Fitness challenge
Youth sport clubs are up and running again. KidSport KW is now accepting applications for dance and sport programs that have not started their Spring/Summer season and for Fall sessions.
We provide grants for children and youth 18-years and under who live in Kitchener and Waterloo.

Visit our website and read all instructions before submitting an application!
https://kidsportcanada.ca/ontario/kitchener-waterloo/
---
SUMMER YOUTH PROGRAMS IN COLLABORATION WITH RESILIENCE PROJECT AND PARTNERS
Sizzling Summer Youth Events
Open to all youth ages 12-25 years (Please always check in to discuss any situations outside this range, we will always try to accommodate)
Small Group in-person events
Bring a Friend or Family Member (registration required)!
Click on the links to register for each event!
In collaboration with the Resilience Project and Partners The Resilience Project (resiliencecollective.ca)
FORE… - Golf & Mentor Day - August, 10th
Ever wanted to try Golfing but had no idea where to start.
Spend the day on the green with us!
Receive lessons from the Rebel Creek Golf Pro…and end with a small round of golf!
No experience required
Clubs available for use!
Bowlerama & Putt Putt @ IBOWL – Monday, August 15th

Get your Strikes On or go for a Hole In One!
Bowling and mini golf – Cosmic Glow in the Dark Options!
Snacks provided
Art Fest KW Art Gallery - Wednesday, August 17th

Tour of the Kitchener Art Museum.
Explore the downtown core and Various art displays.
Bring a friend, take some selfies, and make memories
Just Beachin' it! BEACH DAY @ Shades Mill - Friday, August 19th 10am-4pm
Floaties…FRIENDS…FUN…music.

Come make memories with US!!!
BBQ, snacks, and drinks provided.
Get your move & groove on - Tuesday August 23rd 1-3pm
Zumba and Belly Dancing
GIRLS DAY
Bring your Energy as we Work it…DANCE PARTY IN PROGRESS!!
Grand River Float Day- Thursday August 25 (11:00- 4:00pm) Limited spots available

Sit back and enjoy the ride, as you float on a tube Down the Grand River!
No skill needed.
BBQ and drinks provided at the end of the route.
** HOPE TO SEE YOU OUT TO ENJOY SOME SUMMERTIME FUN! **
Stay Tuned for more Youth Events: September, October & December!
Contacts:
Amy Bannerman 519-576-1329 x3513 Amy.Bannerman@facswaterloo.org 226-791-6917 (cell - text/call)

Tammy Hall-Stoll 519-576-1329 x3795 Tammy.Hall-Stoll@facswaterloo.org 226-792-2370 (cell - text/call)

---
INTERESTING INFORMATION AND LINKS
VOLUNTEERS: Artisans of health and well-being
Could volunteering your time, enthusiasm and knowledge improve your health and well-being?
Many retirees may be looking for ways to occupy their free time.
Studies suggest that volunteering can improve the physical and mental health of older volunteers.
In an environment of labour shortages and growing needs, organizations are relying more than ever on the help of volunteers to carry out their missions. Volunteering is a productive activity that contributes directly to the well-being of the community.
SOURCE: McMaster Optimal Aging
Should you like to volunteer with Family and Children's Services of Waterloo Region, please send an email to: Manya.Tumanyan@facswaterloo.org

---
Summertime Activities to keep your body and mind healthy
Many outdoor activities help older adults stay physically and mentally fit. Whether you enjoy walking, biking, hiking, or tai-chi, you can reap the many health benefits of outdoor activities.

Physical benefits include improved strength, better endurance and greater flexibility. Exercise is not only good for the body but your mind too! It can reduce stress, improve self-esteem, and reduce depressive symptoms.
SOURCE: McMaster Optimal Aging
---
Popsicles for breakfast on a hot summer's day? ... Yes, please!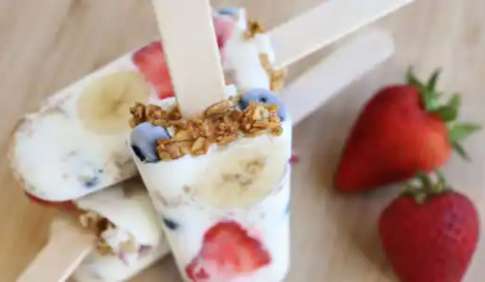 YOGURT PARFAIT BREAKFAST POPSICLES

This is a perfect job for little ones as all it really requires is some layering. Here is what you need:
your favourite yogurt
granola
berries and bananas, sliced
popsicle moulds and sticks
We like to start with a tiny bit of granola in the tops of our moulds before placing a couple of pieces of fruit along the sides and adding a scoop of yogurt.
We then gently tap the moulds on our work surface to pack everything in tightly and continue layering.
When you're done, gently slide your popsicle sticks down the centre of your moulds and put the whole thing in the freezer for at least a few hours, but preferably more.
When you're ready to enjoy a cool treat, simply run the outside of the moulds under some warm water and gently pull the popsicles out.
Enjoy!
Click here for more information and recipes
Source: CBC Parents
ENJOY A SUPERB SUMMER!
We hope it is filled with incredible moments, pure happiness, and a smile that never fades!!