Grace Ibrahima: Dark Times to Sunny Days - Women's History in the Making Series
When: March 16, 2021 - 7:00pm to 8:00pm Where: Online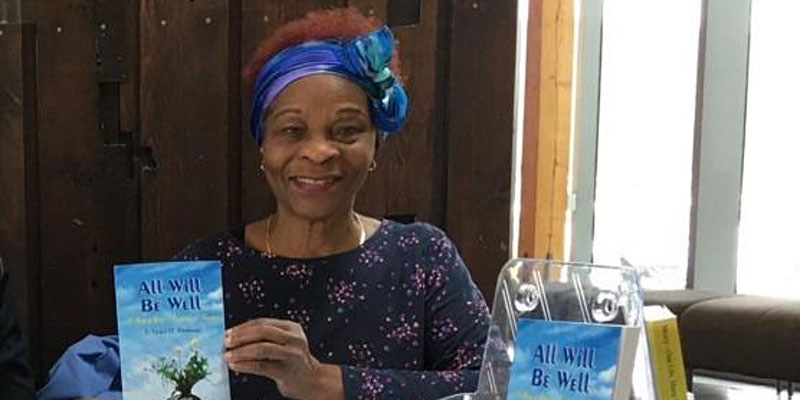 Join Grace Ibrahima for "Dark Times to Sunny Days: My winding journey back from alcoholism".
About this Event
This past year has been a remarkable one. The Ken Seiling Waterloo Region Museum is hosting a FREE speakers series Women's History in the Making to explore how recent events have affected women within the Region of Waterloo. Join the conversation every other Tuesday in March, April and May for free virtual presentations by women who are some of our community's experts, visionaries, and leaders in the areas of Affordable Housing, Anti-Racism, LandBack Camps, Mental Health and Gender Equality. Listen, learn, ask questions, and join the conversation.
Join Grace Ibrahima Tuesday, March 16 for her presentation "Dark Times to Sunny Days: My winding journey back from alcoholism". Grace's journey to alcoholism started by drinking to escape her traumatic childhood. Alcohol change the way she viewed life and seemed to be an effective coping mechanism for life and work stresses. However, Grace's inevitable alcoholism led to family divisions, reporting to work under the influence, suspensions and much worse. Remarkably, Grace was able to turn her life around with the help of friends, family and professionals. At this event, Grace shares her inspirational story with listeners in the hopes that her story will help others during these turbulent times.
Grace hopes her story will either encourage others to seek help or provide a perspective to understand the depths of addiction and mental health struggles.
A Zoom link will be sent to all registrants via email, two days prior to the event.
"Grace Ibrahima is a former mental health professional whose early life was marked by abuse, isolation, abject poverty and minimal education. However, Grace later managed to transform her life through a series of remarkable events. She now shares her journey's insights with interested audiences throughout Canada. Grace's story has been published as two memoirs, and more information can be found at graceibrahima.com.
In addition, Grace has been featured in the Waterloo Region Record, Waterloo Chronicle, Financial Post, CTV and Vision TV. Grace is a graduate of McMaster's Addiction Studies program and credits that program and instructors for her mental health field success. Grace was the recipient of a (MAPS) McMaster Part-time Student Centennial Award (Recognizing academic and personal achievement and social and community impact). She then invested her monetary prize and partnered with the university to educate students from Eastern Europe about addiction's devastating effects.