When: 8:00am May 11, 2019 at to 5:00pm May 12, 2019
Where: The Aud (parking lots), 400 East Ave, Kitchener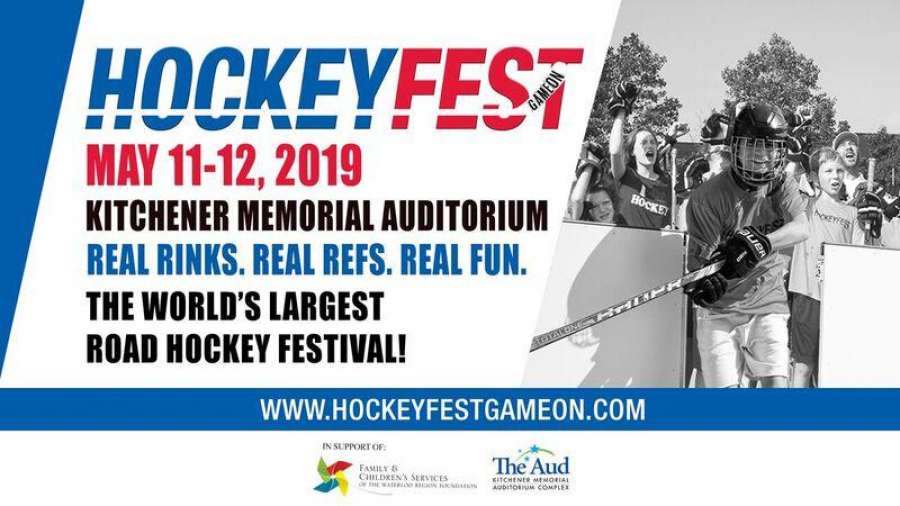 NEW THIS YEAR - HOCKEYFEST - will pick up where the Hot Shots Street Hockey Tournament left off in order to grow this event to meet the community's love of the game with the same 4-on-4 street hockey fun, family activities and silent auction!
Join us for HOCKEYFEST– a two-day outdoor street hockey festival - in support of Family & Children's Services Foundation. Our #1 goal ... send*ing local kids to camp!
Register a Team - Draft your team of up to 9 players and register at www.hockeyfestgameon.com. Registration opens February 1, 2019.
Teams of ALL AGES - boys, girls, co-ed and adult - and skill levels will play a minimum of 4 games per team:
U9 and under - 9 player roster (4+ goalie)
All older divisions - 7 player roster (3+ goalie)
70% of teams will make the playoff rounds.
Help send* kids to camp - HOCKEYFEST is the signature fundraising event in our Kids to Camp Campaign. This year with your help, we will be able to give more than 500 local children and youth the experience of summer camp! Much like hockey, camp gives children a chance to make new friends, build their self-esteem, develop new skills, explore their passion and help build resilience.
Click here to find out why the camp experience is so important.