Resilience Project System Navigators
Posted: Thursday February 9, 2023 Close Date: Saturday March 18, 2023 Posting ID: N/A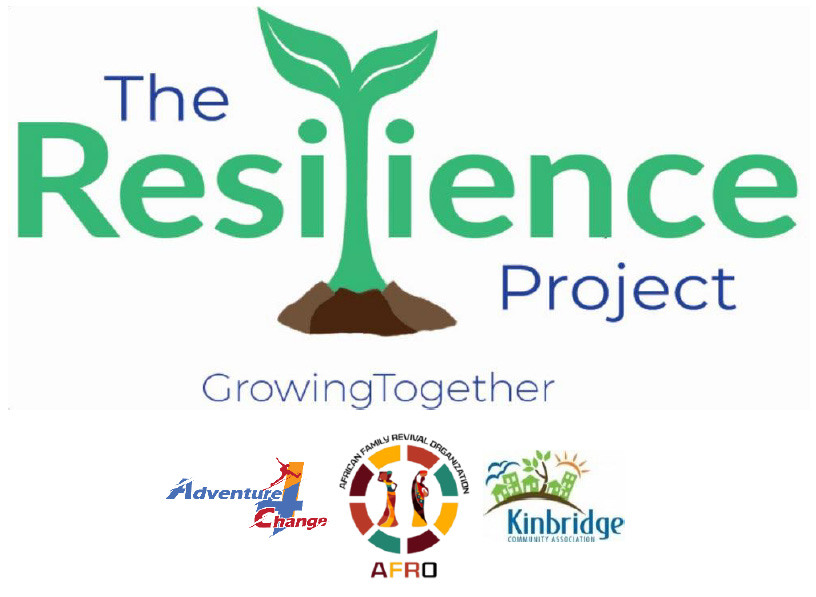 Job Type: 1 Fulltime position, 34 hours per week

Wage Range: ~ $25.00 per hour
12- month Contract: March 2023 – Dec 2023
The Resilience Project: Organization hosting the position is Adventure For Change and working with Resilience partners.
As a System Navigator, you will work within the Black and Racialized communities to be a liaison between systems and the community, acting as an advocate and guide. You will acquire skills to assess and prioritize diverse individual or family's needs and to assist in developing personalized plans and connecting them to resources.
Resilience Project Partners are looking for someone who is:
• Outstanding in understanding of systemic racism and the major systems (Child Welfare, Health, Criminal Justice, Education)
• Passionate about navigating systems, creating inclusive opportunities, and connecting people.
• Skilled in collaborating with the systems and teams to achieve the goals of individuals and family's personalized plans.
Job Responsibilities:
• Build relationships with people, agencies, and systems both current and new
• Conduct Outreach to meet people where they are – in community, in homes
• Develop and facilitate plans co-created with individuals and families
• Assisting with evaluation implementation and data collection
• Work collaboratively within a team environment to build connectedness and participation
• Ability to work some evenings and weekends as required
Qualifications and Experience:
Skills: Strong Interpersonal skills; strong oral and written communication skills; Community development skills; Advocacy skills; Conflict resolution skills/experience; Proven ability to work in a collaborative team environment, as well as independently. A strong understanding of Cultural Responsiveness; Anti-Black racism/Anti-oppressive approach /intersectionality with LGBT2SQ as it relates to navigating systems that affect the Black and Racialized communities.
Experience: Lived Experience; Reflect the black communities (Somali, South Sudanese, Eritrean, Ethiopian, Caribbean etc.); Experience with community development; Advocacy; and conflict resolution. Experience and understanding of community partnerships, outreach, and systems.
Languages: Tigrinya, Somali, Swahili, Amharic, Arabic. Other languages would be an asset.
Additional Requirements:
• To be successful in this position, candidates must uphold, support, and implement the host organizations' (Adventure for Change) Mission, Vision and Core Values in alignment with the overall collective project goals.
• Police Records Check
• Access to reliable transportation
Application Process
The Resilience Project Partners are equal opportunity employers that embrace diversity. We encourage applications from all qualified applicants, especially those reflecting the Black communities.
In addition to your resume, email a two-page summary detailing how your skills, experience and education will contribute to your success in this position.
Please submit resumes and two-page summary to: Resilienceproject@facswaterloo.org no later than 5:00 pm on February 13th, 2023.
Accommodation
We are committed to a selection process and work environment that is inclusive and barrier free. Accommodation will be provided in accordance with the Ontario Human Rights Code. Applicants need to make any accommodation requests for the interview or selection process known in advance by emailing Resilienceproject@facswaterloo.org. We will work with the applicant and the interview committee to arrange reasonable and appropriate accommodation for the selection process which will enable you to be assessed in a fair and equitable manner.
We thank all candidates for their interest however only those selected for an interview will be contacted, no phone calls please.