Presenters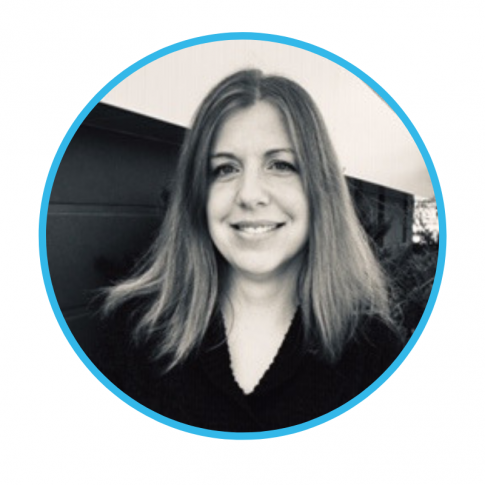 Ahren Steinman
Ahren Steinman has a Bachelor of Arts Psychology degree from the University of Waterloo. Ahren received her certifications in Connect, Circle of Security and Make the Connection programs. Mindfulness has been of great personal interest to her for some time and she increased her professional skills in this area under the training of Sheena Bounsanga. Ahren has worked in child welfare for over fifteen years and currently holds the position of Community Groups Facilitator for Family and Children's Services of the Waterloo Region. In her spare time, she enjoys spending time with her family, yoga, and being creative.
Mindfulness (Thursday Session B)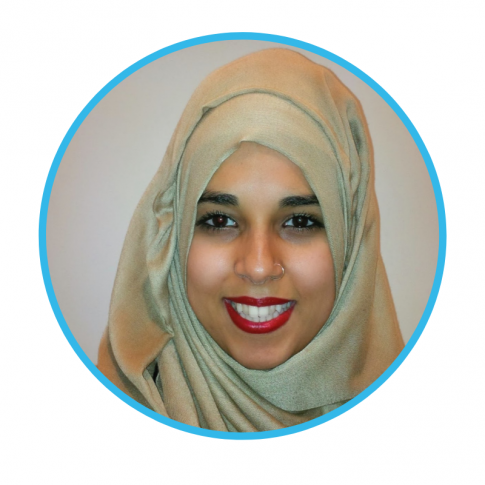 Ala Al-tibeh and Audrey-Anne Brouillette Dumouchel
Ala Al-thibeh is currently a Spiritual Care Resident and completed her training in the Supervised Pastoral Education (SPE) Residency Program at St. Joseph's Healthcare Hamilton in 2018. Ala holds a Masters of Arts in Theology: Spiritual Care and Psychotherapy and a Bachelor's Degree in Religious and Cultural Studies from Wilfrid Laurier University. She is a member of the Canadian Association for Spiritual Care (CASC) and also a member of the Ontario Association of Consultants, Counsellors, Psychometrists and Psychotherapists (OACCPP). Ala started her work at Muslim Social Services in 2015 where she coordinated and facilitated the Healing Through Arts program for newcomer children.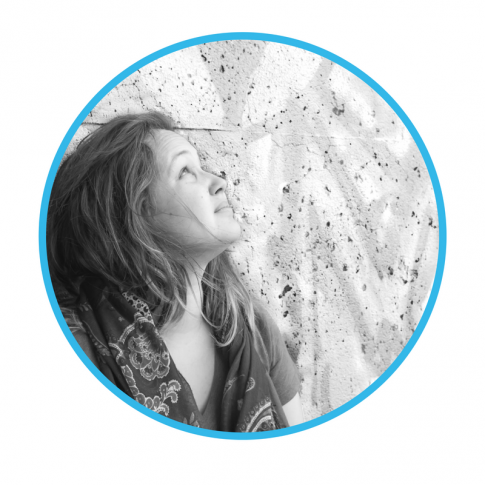 Audrey-Anne Brouillette Dumouchel has a Bachelor of Music Therapy from Acadia University and a Master of Music Psychotherapy from Wilfrid Laurier University. During her internship with Muslim Social Services and YMCA Immigrant Services, she was able to develop multiple music therapy programs geared toward newcomer inclusion in the community. Her unique expertise has led her to present her research at the American Association of Music Therapy Conference in 2017 in St. Louis, MO. Since graduating, she has continued building new programs with Muslim Social Services and Community Living Cambridge. Audrey-Anne can provide music therapy services in English, French, and Spanish. She has experience working within community organizations providing group sessions with people varying in age. Her integration of multiple culture helps provide an eclectic musical environment that is inclusive and welcomes sharing.
Artistic Activities and Resilience in Refugee Children (Thursday Session A)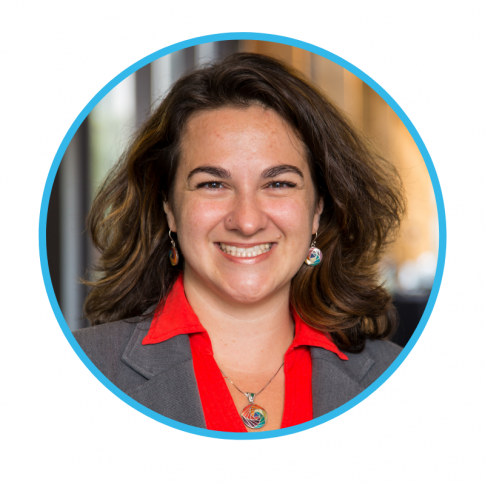 Allison Petrozziello
Allison Petrozziello works with the International Migration Research Centre at Wilfrid Laurier University on the SSHRC-funded project "Building Migrant Resilience in Cities". As a PhD candidate in Global Governance at Laurier, she specializes in migration and social policy. Prior to coming to Canada, she spent more than a decade engaged in applied research and international development work in Central America and the Caribbean, focused on gender equality, migration, and development. Gender on the Move, a training manual she wrote for UN Women, has been used around the world to shift thinking and action in migration and development programming from a gender perspective.
Resilience from a Gender and Migration Perspective (Friday Session)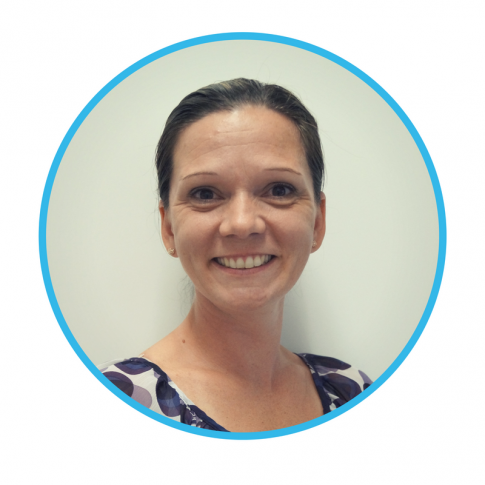 Amanda Griffin and Justin Small
Working for 16+ years at KidsAbility, Amanda Griffin has contributed to a range of programs for Autism Services and Firefly. Amanda supervises the Firefly program, including conceptualizing and implementing programs for children and youth, creating community partnerships, and breaking down barriers for families to access services.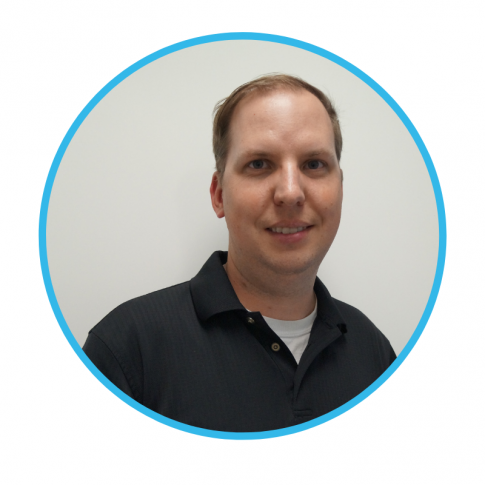 Justin Small is a Social Worker at KidsAbility, a local children's treatment centre, where he provides counselling to families of children with complex medical and developmental needs. Justin holds a Master's Degree in Social Work from Wilfrid Laurier University and is a member of the Ontario College of Social Workers and Social Service Workers.
Breaking Barriers (Thursday Session B)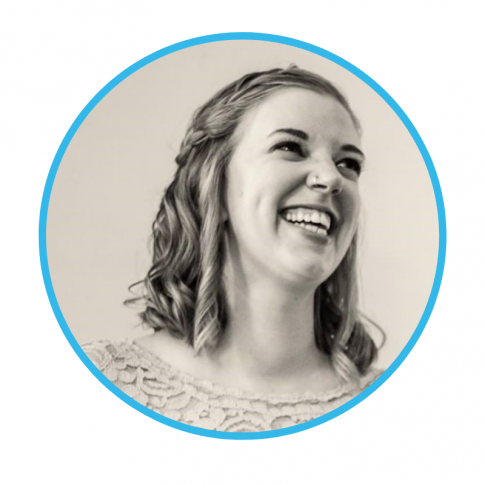 Amanda Snyder
Amanda Snyder has a Bachelor of Science Psychology degree from Wilfrid Laurier University and a Post Graduate diploma in Addictions and Mental Health from Humber College. She is the Community Groups Facilitator for Family and Children's Services of the Waterloo Region and facilitates many of the groups run by The Resilience Project. ­Amanda spends her summers in Kenya where she co-directs Camp Marafiki Pamoja (Friends United). She began developing the camp in 2015 during her first trip to Kenya, where she learned about the need for a safe place for children living in informal settlements to go to during school breaks. In August of 2018, the camp theme was Our Self, Our Community, The World. The children learned about ways to build self-esteem and work through big feelings which then allowed them to help their community, and finally learn about their world. Amanda uses similar concepts when she facilitates groups, with her ultimate goal being to help children see that small actions can have a big impact on their everyday lives and community.
Kids Creating Change (Thursday Session A)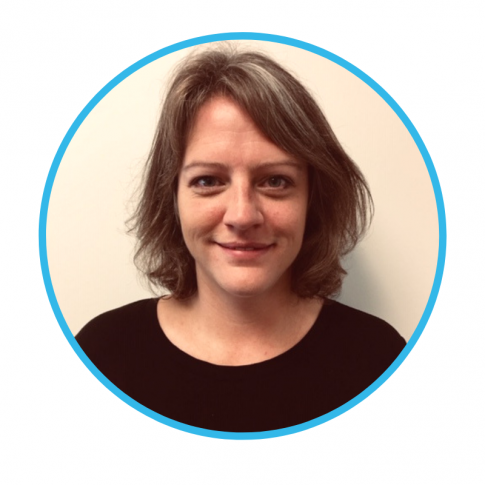 Amy Bannerman
Amy Bannerman has a diploma in Social Services from Conestoga College. She also completed a Post Graduate certification of Protection Support Worker at Conestoga College. Amy began her career with Family and Children's Services of the Waterloo Region in 2003 working in child welfare with youth who were in residential care. Since then, she has spent several years as a group facilitator, running groups for parents and children. In particular, she enjoys facilitating the SMILES group which aims to help children better understand their parent's mental health illness. She holds certifications in Circle of Security, Connect, and Make the Connection. In her spare time, she enjoys cooking healthy meals from scratch, gardening and spending time in the outdoors, as well as camping with her husband and two beautiful children.
Building Resilience through S.M.I.L.E.S (Friday Session)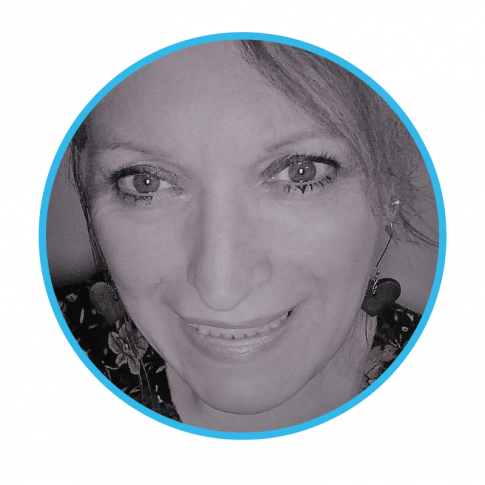 Darlene Forsyth
Darlene has been working with families, children, and community since 1984. She began her career as an Early Childhood Educator with a focus on infants and toddlers. She realized early on that in order to have best outcomes for children she needed to engage parents and caregivers along the way. Darlene embraces lifelong learning and has a Post Graduate Certificate from Conestoga College (Teacher / Trainer of Adults) and Ryerson University (Family Supports). She is currently working on completing another Post Graduate Certificate from Ryerson University (Community Engagement, Leadership, and Development). Currently, her focus is co-facilitating a wide range of community groups. She holds certifications in Circle of Security, Connect, Make the Connection 1 & 2, and Infant Mental Health. Darlene enjoys facilitating both the Trusting Loving Connections and S.M.I.L.E.S programs on a regular basis as part of The Resilience Project. In her spare time, Darlene loves spending time connecting with her husband, children, and grandchildren, enjoying their energy, wisdom, and honesty. Darlene also enjoys live music and theatre, DIY projects, and driving fast cars (safely)!
Reflecting on our Past to Build Stronger Connections for the Future(Thursday Session B)
Building Resilience through S.M.I.L.E.S(Friday Session)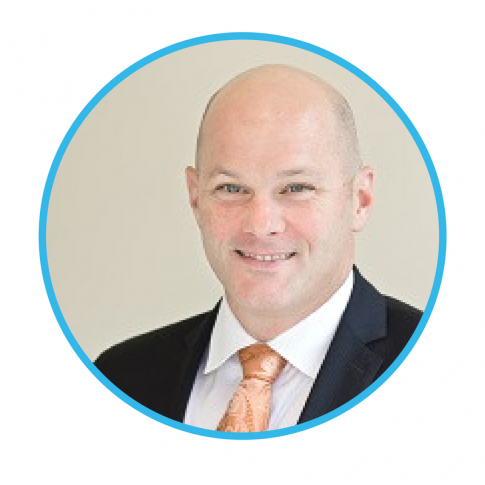 Darren Steeves
Darren is passionate about improving the total health of our community. Darren is a professional Exercise Physiologist and has worked in the health and performance field for nearly 25 years. He owns two Wellness Consulting Companies in Halifax. He has consulted within corporations, with top level executives, Olympic Medalists, World Champion athletes and attended the Rio games as a sport scientist with team Canada. Darren has a weekly column on total health in the Chronicle Herald and his most recent book (Stop Wishing It was Friday) can be found on Amazon. Darren is an adjunct professor in the school of health and human performance at Dalhousie and has conducted research in high performance sport and wellness. Check out his work at www.vendurawellness.com@VenduraWellness
Are you Living the Q-Life? (Thursday Session B)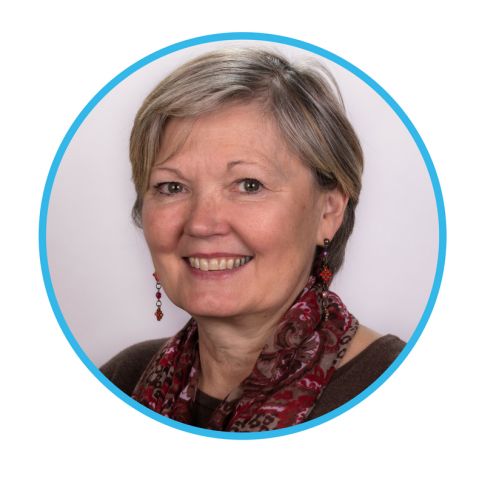 Diane McGregor
Diane is the Manager of Parenting Now and the Editor of parentingnow.ca at KW Counselling Services. Formerly the Director of Family and Community Solutions at KWCS, Diane managed the Parenting with Passion program, including developing their current parenting model. Diane was the lead researcher on the project, Exploring the Future of Parenting Education, and, along with our Parenting Now team, has been responsible for conceptualizing and implementing Parenting Now. One of our Experienced Parents will co-facilitate with Diane.
Connecting Parents: A New Approach to Parenting Education and Support (Friday Session)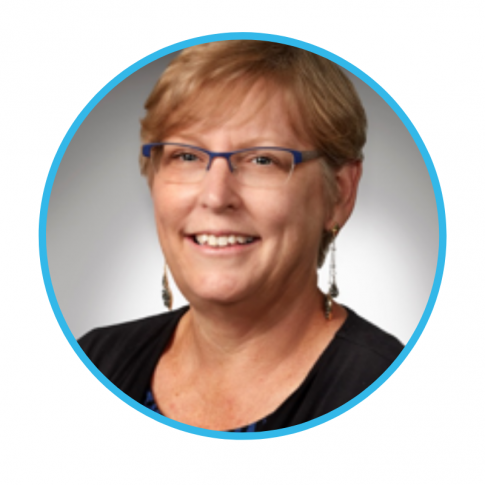 Diane Randall
Diane Randall has 30+ years of clinical experience in a variety of children's mental health and child welfare settings. Over the years Diane developed a passion for understanding the impact of trauma on caregiver-child relationships and has focused her work on early interventions that address complex developmental trauma. Diane is the co-author of Enhancing Attachments: A Course for Foster, Adoptive and Kinship Families and author of Trusting Loving Connections - A Trauma Informed Parenting Intervention. Diane is currently working as Clinical Manager at a child welfare agency in Ontario, Canada and had a Clinical Consultant and psychotherapy private practice. Diane is a registered psychotherapist. Bringing about system–wide practice change that promotes healing for children and their families who have experienced relational trauma is also a passion of Diane's.
Reflecting on our Past to Build Stronger Connections for the Future(Thursday Session B)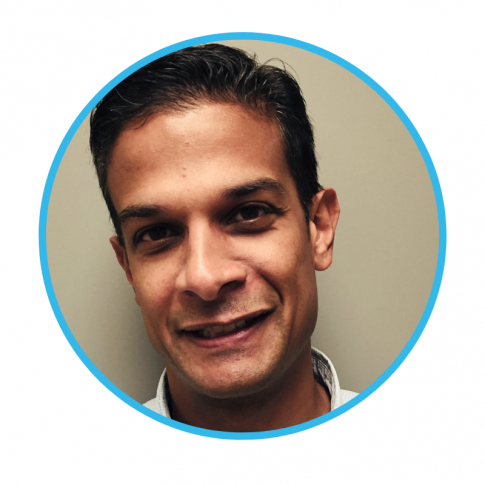 Gavin Sharma
Gavin Sharma has worked in child welfare for over 17 years. In his current role, as a Protection Support Worker, he helps families and children build resiliency through in-home parenting support and delivering a number of different community groups. Two of the groups that Gavin is passionate about are Trusting, Loving, Connections (TLC) and S.M.I.L.E.S. He looks forward to sharing his experiences with you in the workshops. Outside of his professional role, Gavin is the proud father of a teenage girl and a paintball enthusiast. He is still trying to determine which role is riskier.
Reflecting on our Past to Build Stronger Connections for the Future(Thursday Session B)
Building Resilience through S.M.I.L.E.S(Friday Session)
Jasper Smith
Jasper Smith is a passionate community organizer, educator, program coordinator and community based researcher. They are the current co-chair for the 2019 Guelph Pride festivals, and are also working as the director and program coordinator of the trans, non-binary and gender variant group Gender Intersect, spearheading a variety of trans-specific programming, workshops, socials, special events and educational workshops. Jasper also works as a sexual health educator with HIV/AIDS Resources and Community Health and helps to develop and coordinate their transgender peer program. Jasper is a white, transmasculine, non-binary person who uses they/them pronouns.
Stronger Together: Cultivating Community and Resilience in LGBTQ+ Communities (Thursday Session A)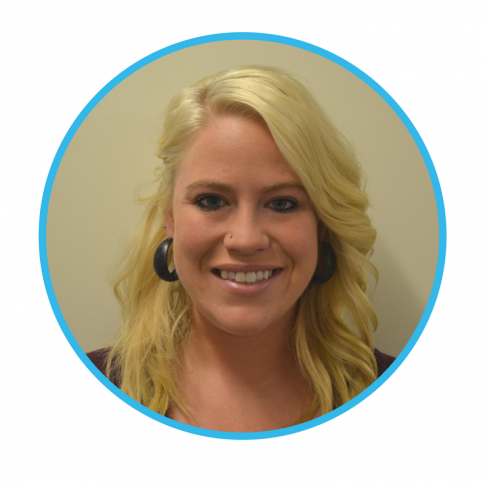 Jessica Schumacher & Rebecca Pister
The WAYVE program facilitators work for Canadian Mental Health Association Waterloo-Wellington (CMHA WW) and have over 15 years of combined experience in the fields of youth engagement and youth mental health promotion.
Jessica Schumacher has worked with several community-based youth programs while Rebecca Pister's doctoral work involved researching the link between youth engagement and positive mental health.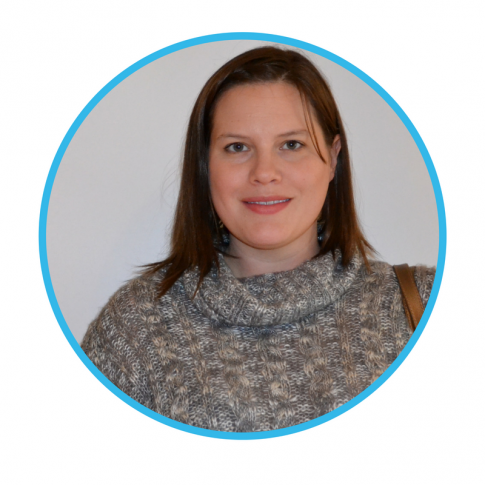 The youth who will be presenting come from schools throughout the region and have been involved with WAYVE for at least one year. In that time, they have been trained in mental health promotion, presentation development, and small group facilitation.
For Youth by Youth: Mental Health Promotion (Thursday Session A & Friday Session)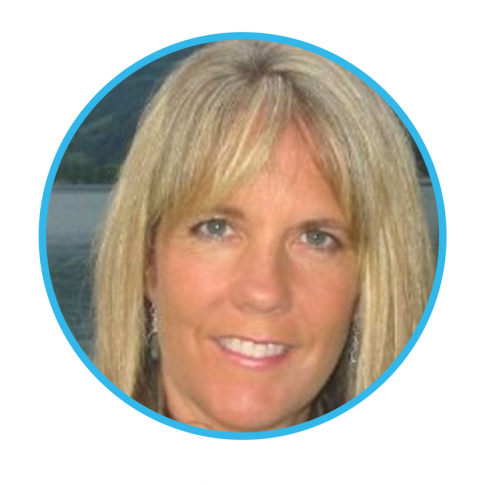 Dr. Jill Stoddart
Jill Stoddart has a Masters in Social Work and a Doctorate in Social Work from Wilfrid Laurier University in Ontario, Canada. She is the Director of Research, Development and Outcomes for Family and Children's Services of the Waterloo Region and Director of the lead investigator for the Resilience Project. Jill also holds a position of Assistant Professor, status only, with the Factor-Inwentash Faculty of Social Work at the University of Toronto. Jill brings 25 years of direct experience in Child Welfare, Children's Mental Health and Developmental Services to her research. In addition to conducting ongoing research into the outcomes of child welfare services, Jill has lead several multi-sector collaborative projects including research on innovative programs to address trauma and attachment, intimate partner violence and engineering resilience in children, families and community.
Working toward Resilience: The CARE to Work Pathways Study (Thursday Session B and Friday Session)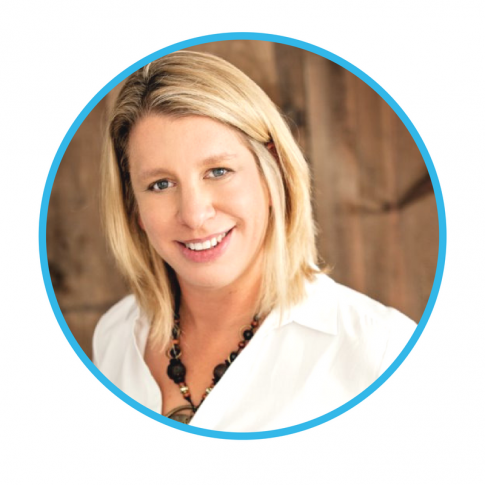 Kimberly Thomson
Kimberly Thomson is the National Director for Rainbows For All Children Canada Inc., a charitable organization providing peer support programs for youth who are suffering a loss. With many years of experience working in the not-for-profit sector where Kimberly has directed a range of programs, including early learning programs, Boys and Girls Clubs, Newcomer programs and programs that support youth pediatric cancer patients and their siblings. She is a member of the Board of Directors for the National Alliance on Children and Youth.
Helping Youth Grieve and Grow After Life Altering Events (Thursday Session A)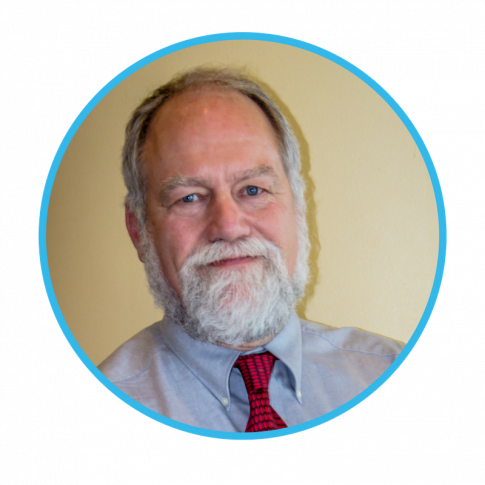 Larry Pasti
Larry Pasti is a connector of ideas and places. Larry joined the Forum in October 2008 where he works with community leaders on collective work together. He retired from 32 years at the NYS Office of Children and Family Services. There he supported strategic planning and applied research. His work included coordination of government and community youth work. He helped develop evaluations of evidence-based programs in the child welfare, juvenile justices systems and youth development programs. Larry holds a BS degree in Secondary Education from Plattsburgh State University and a MA in Criminal Justice from Albany State University, New York.
Developmental Practices to Support Readiness (Thursday Session A)


Best Practices to Support Development and Social Emotional Learning (Thursday Session B)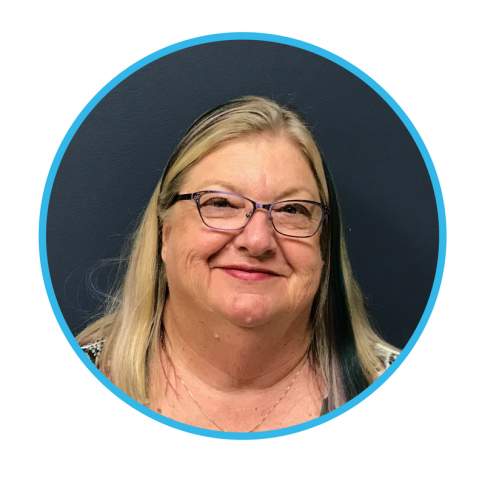 Linda Stearns, Advanced EFT Practioner & Sarah Francis, M.S.W, R.S.W.
Linda has worked with children for over 35 years in the Region of Waterloo. She worked exclusively for 19 years in the field of Early Childhood Education before continuing her formal education and becoming a Resource Consultant with kidsLINK in their Preschool Support Services Program, as well as a Resource Teacher at Grand River Hospital. She continues working in children's mental health, supporting families and children in their homes and at school with Carizon Family and Community Services in Waterloo, Ontario.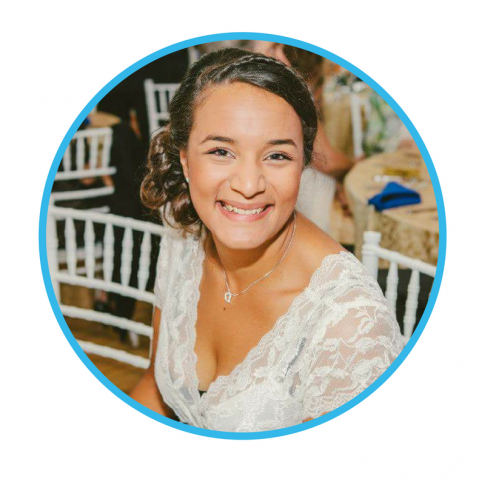 Sarah is a recent graduate of Wilfrid Laurier University's Lyle S. Hallman, Faculty of Social Work where she completed her Master of Social Work degree. Sarah has a passion for children and youth and their social-emotional development and well-being which is demonstrated by her employment history as a child care worker, an intake coordinator at a child and adolescent psychology practice and a supervised access worker. Sarah continued to foster her passion for child and youth mental health during her Masters with practicums working with and supporting newcomers and as a social work intern with the Waterloo Region District School Board. Sarah has recently been trained in Emotional Freedom Technique and is energized by the opportunity to continue to work and support children's mental health initiatives in collaboration with families and schools in the Kitchener-Waterloo Region with Carizon Family and Community Services.
Healing and Building Resilience: Tapping with Children and Teens (Thursday Session A)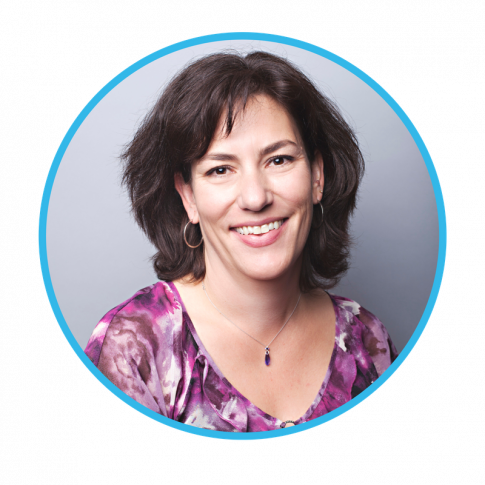 Marny Williams
Marny Williams is the Co-Founder & Executive Director of The Hummingbird Centre for Hope, a local charitable organization that provides specific bereavement support to widowed parents. Sixteen years ago, Marny's husband died after a short battle with cancer. At 30, Marny became a widow and solo parent to two children aged 3 yrs and 3 months old. Very quickly she discovered there were limited supports for younger widows who had children living at home and it became her passion to create an organization that companions widowed parents and their children in their grief journeys.
Marny has worked in the field of grief & bereavement for 14 yrs. She completed the Certificate in Grief and Bereavement at King's College in 2012. She was on the Board of Directors for Bereavement Ontario Network and chaired their annual conference for 3 years. Marny also Chaired both the Program Advisory Committee for Bereaved Families of Ontario Midwestern Region and their Conference Committee for 3 years. As well as developing The Hummingbird Centre for Hope, Marny also provides bereavement support for Henry Walser Funeral Home.
Building Parental Resilience in Widowed Families: Overcoming the top Five Challenges (Thursday Session B)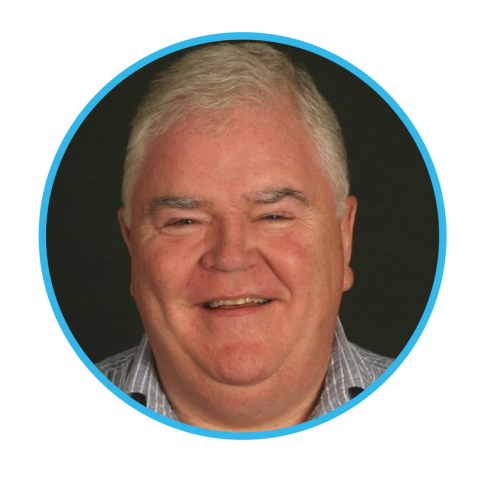 Robbie Gilligan
Robbie Gilligan is a Professor of Social Work and Social Policy at Trinity College Dublin. He has been a youth worker, social worker and foster carer. He has been a board member of, and consultant to, various social service organizations. In relation to professional practice, he has a particular commitment to strength and resilience based approaches in work with children and families. His research interests include children and young people in state care, resilience, youth transitions for young people in challenging circumstances, and the experiences of both migrant children and children with disabilities. He a member of the Board of the European Scientific Association for Residential and Foster Care, and a member of The International Research Network on Transitions to Adulthood from Care (INTRAC). He is also a member of the Editorial Board of the journals, Child Abuse and Neglect, Child Indicators Research, European Journal of Social Work, Irish Journal of Applied Social Studies and Scottish Journal of Residential Child Care and of the Advisory Boards of the journals, Children and Society and Adoption and Fostering.
Keynote Address: What Makes Us Stronger (Thursday Morning)
Working toward Resilience: The CARE to Work Pathways Study (Thursday Session B and Friday Session)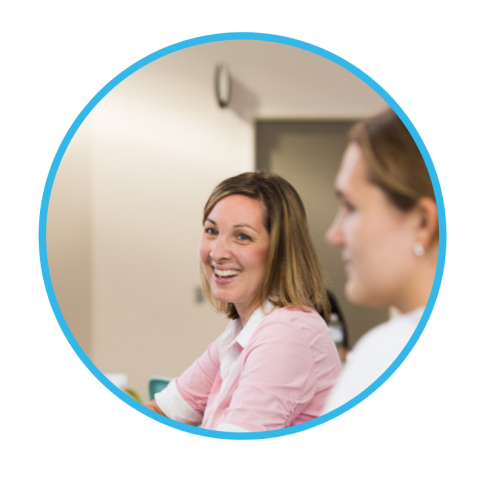 Tammy Hall-Stoll
Tammy Hall-Stoll has a Bachelor of Arts Degree, with a Major in Sociology and a Minor in Women's Studies, from Wilfrid Laurier University. Tammy joined Family & Children's Services of the Waterloo Region in 1999, working in the Foster Home Supports Program. She is now a Protection Support Worker & Community Groups Facilitator. Over the years, Tammy has enjoyed working with families, children and youth – hearing their stories and watching their journeys of growth and healing. Tammy holds certifications in Circle of Security, Connect, Make the Connection, Infant Mental Health & Assist. Tammy has a passion for the Me to We: Going Local program for youth and has developed an awareness for the importance of mindfulness in our everyday lives. In her spare time, Tammy enjoys playing sports, shopping and spending time with her family.
Kids Creating Change (Thursday Session A)

Mindfulness (Thursday Session B)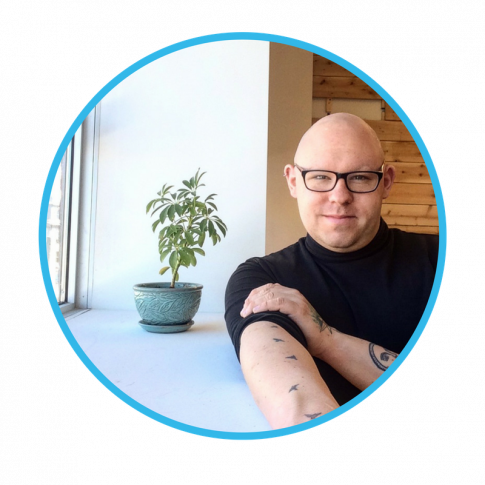 Tim Campbell
Tim Campbell is the chief strategist with Relation Media, a social media and digital marketing company in Guelph, Ontario specializing in small businesses, non-profits and individuals. He works with groups that are strapped for time, energy or money (or any combination) and works with them to engage with consumers online in a genuine way that matches their online and offline efforts. When not working, Tim is an avid foodie, tattoo enthusiast and drag queen comic.
Socially Resilient: Managing the Darkness of Social Media (Friday Session)