Parking
Accessible Spaces
Please be advised there will extra accessible parking made available at The Family Centre for the days of the summit. Reserved signs will mark these spaces.
Main Parking Lot: Family Centre (65 Hanson Avenue)
Please use The Family Centre's main lot for parking on the days of the summit (see blue areas marked on map below). This is the parking lot in front of the main entrance of The Family Centre. Please refrain from parking on the KidsAbility side of the building, this parking is reserved for KidsAbility patrons.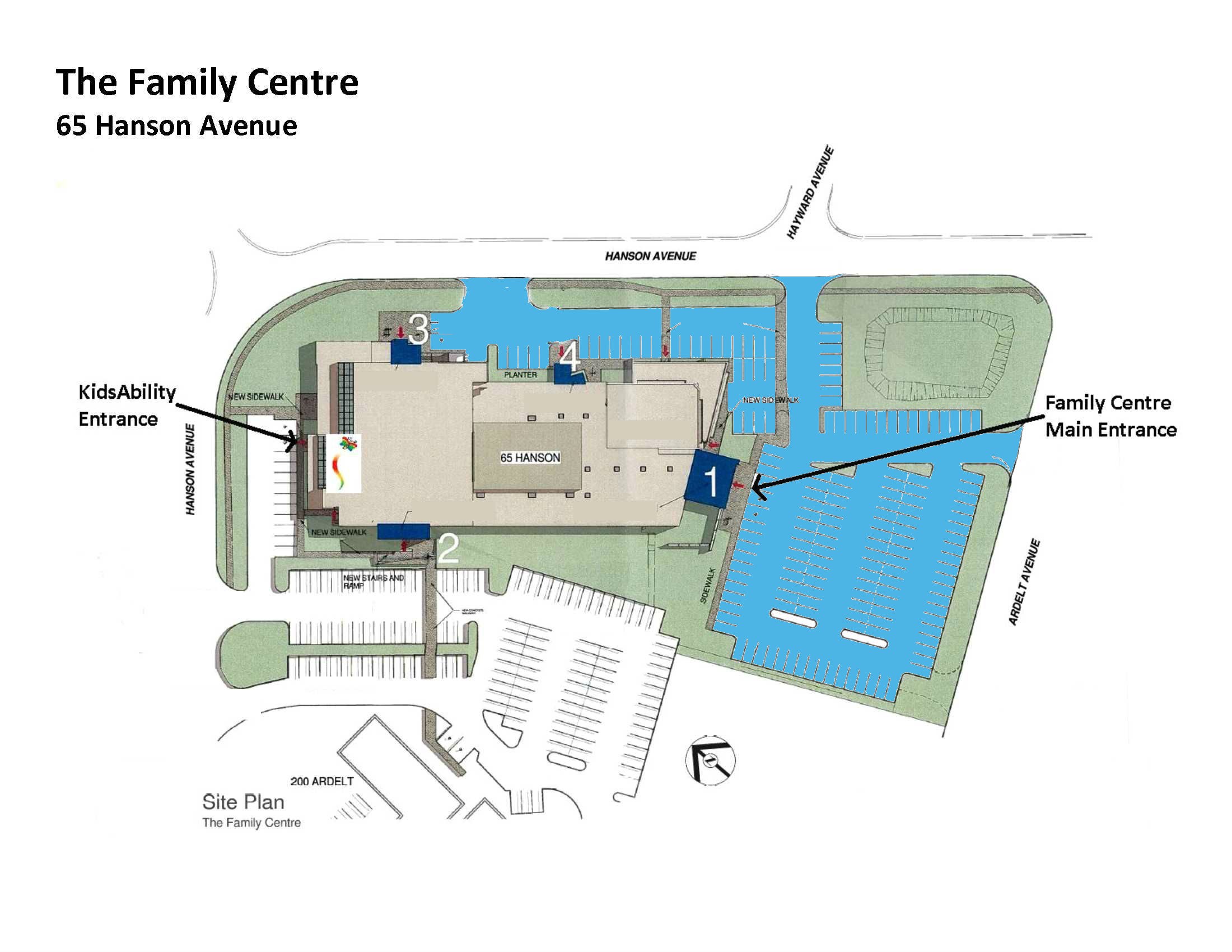 Street & Overflow Parking
Unless it has snowed, you can park in any lawful space along Ardelt Avenue. If all available lot and street parking is full, please use the ball diamond parking lot at Activa Sportsplex.